NewOrleansChurches.Com®
Photography by John and Kathleen DeMajo
SACRED HEART OF JESUS CATHOLIC CHURCH
3200 Canal Street, New Orleans, LA.
(Parish founded 1879)
UPDATE ON PARISH STATUS: Per Times Picayune article, the church and rectory are closed and shuttered. Gymnasium and additional lots are for sale.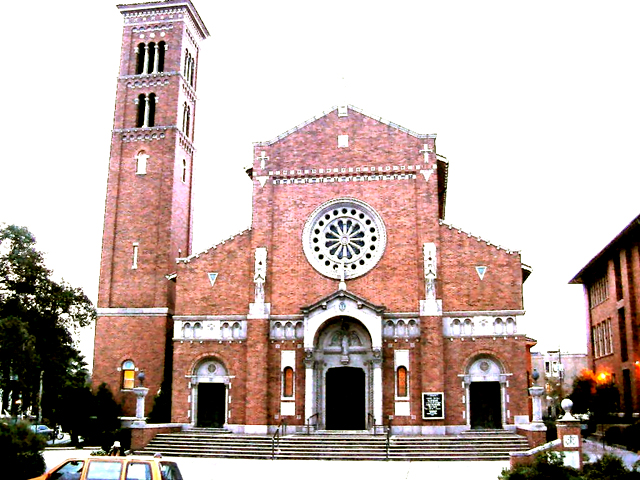 Based on a report published in the Clarion Herald, official newspaper of the Archdiocese of New Orleans, Sacred Heart Church remains closed following Hurricane Katrina. The remaining parishioners, according to the article, were merged into the congregation of St. Anthony Of Padua Church which is also located on Canal Street in the area between City Park Avenue and Carrollton Avenue.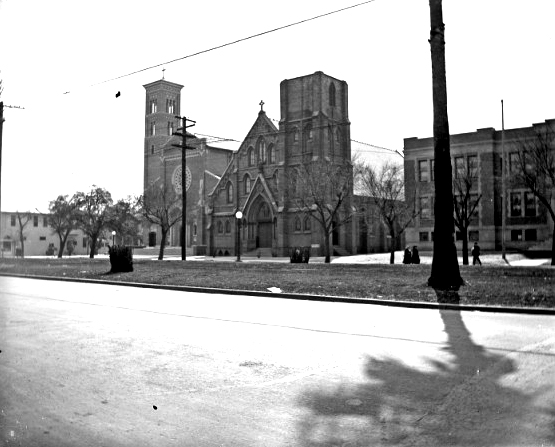 This historic photo shows the old and new Sacred Heart churches standing side-by-side. The old church at right was demolished after the construction of the present church was completed. (photo courtesy of New Orleans Public Library)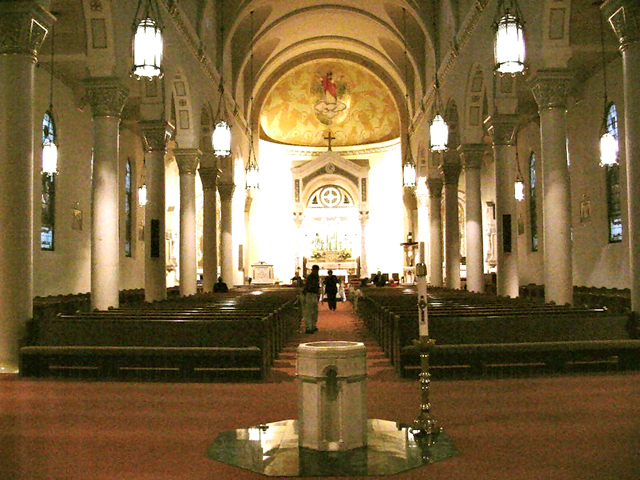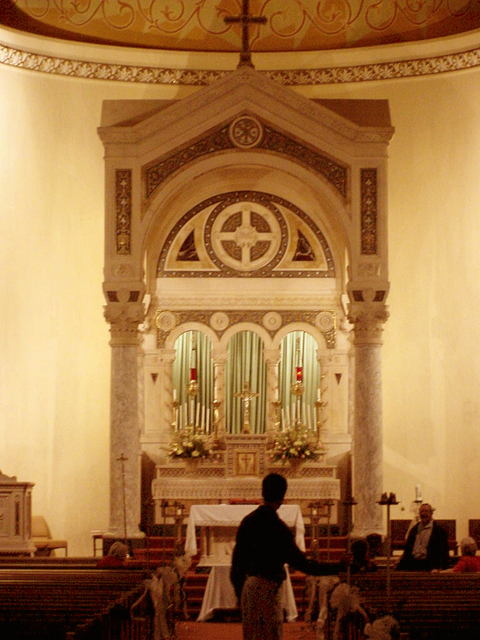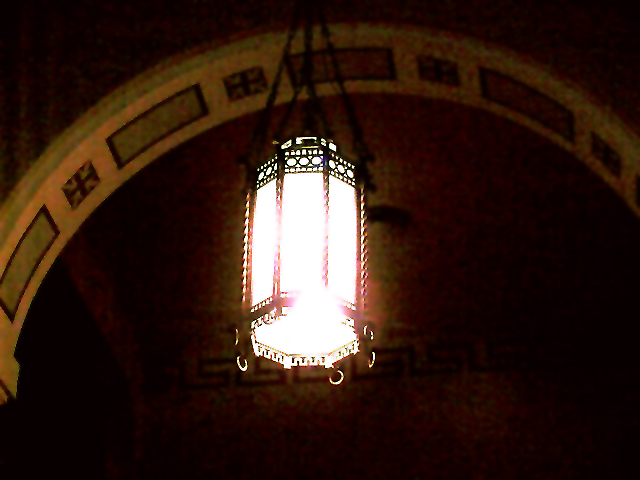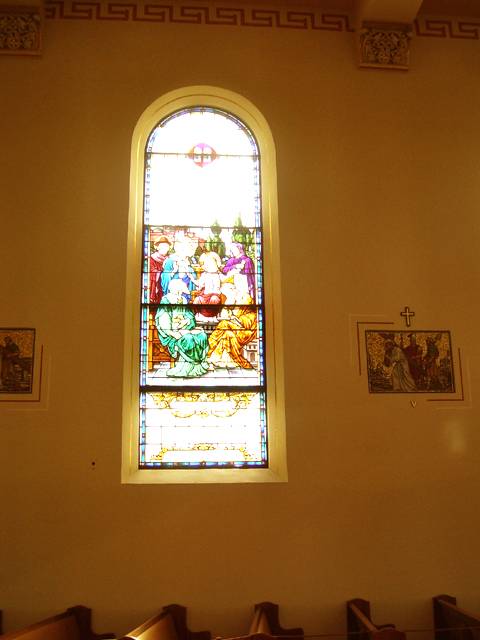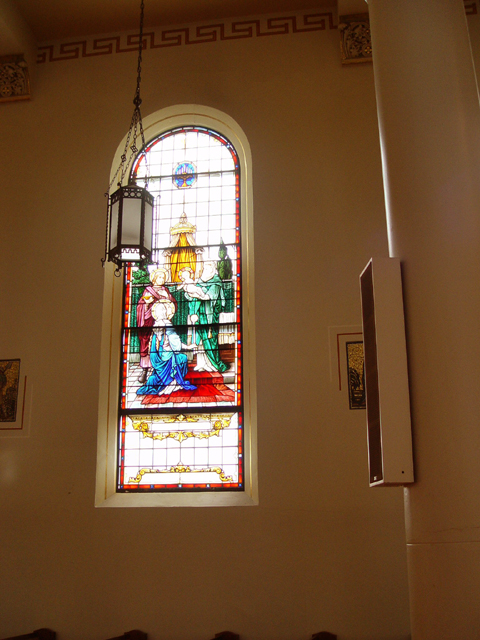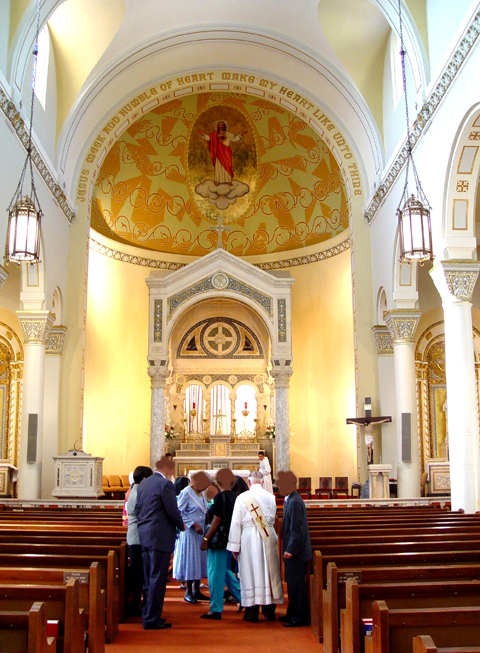 ORGAN HISTORY
The OUSCDB organ database lists the organ installed in the former Sacred Heart Roman Catholic Church as being a John Brown organ of 2 manuals and three divisions. It is believed that this instrument went into the original church which was demolished when the present church was built.
According to records of the M.P, Moller Organ Company, that firm installed Moller Opus #2042 (1916) in the newly constructed second church at the time it was completed. Some time in the 1990's, the late New Orleans historian Daniel Baudier made an inspection of the organ chambers in Sacred Heart Church and found only some miscellaneous organ parts present there. According to Baudier The bulk of the instrument had been removed prior to his visit. Nothing further is known about the final disposition of this organ.
At the time that NewOrleansChurches.com photographer visited the church in 2001 to shoot the photos shown on this site, the church was using an electronic instrument which had been located at the front of the church near the altar area.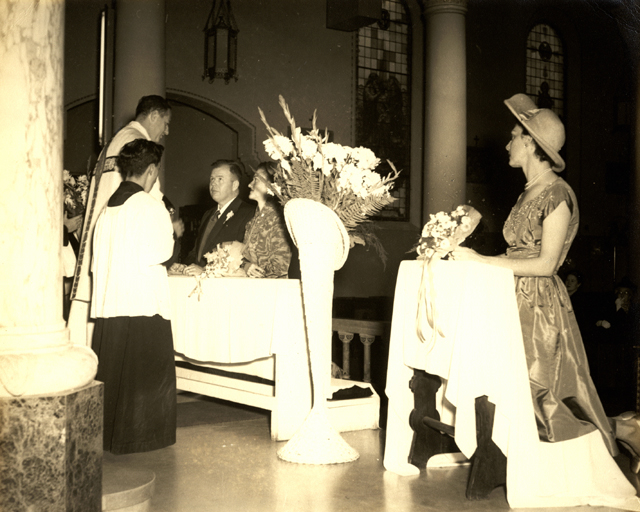 Scene from an early 1950's wedding at Sacred Heart Church. Photo illustrates detail of altar rail and columns, along with a glimpse of stained glass windows.