NewOrleansChurches.Com®
Photography by John DeMajo and Kathleen DeMajo Adams
ACADEMY OF THE SACRED HEART
4521 Saint Charles Ave, New Orleans, LA.
Academy of the Sacred Heart is an all girls school, grades Pre-k through 12, which was founded in 1887, and is run by the Religious of the Society Of The Sacred Heart. The chapel of this school is the site of many weddings, and the historic Kilgen organ, Opus 4926, has been featured on Organ Historical Society conventions and gatherings.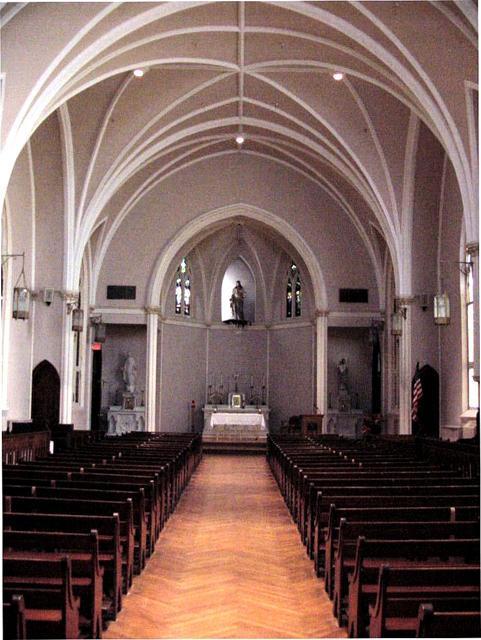 The Academy Of The Sacred Heart Chapel serves as both a student and faculty chapel, and a popular wedding chapel. A major renovation in the late 1990's yielded the present appearance.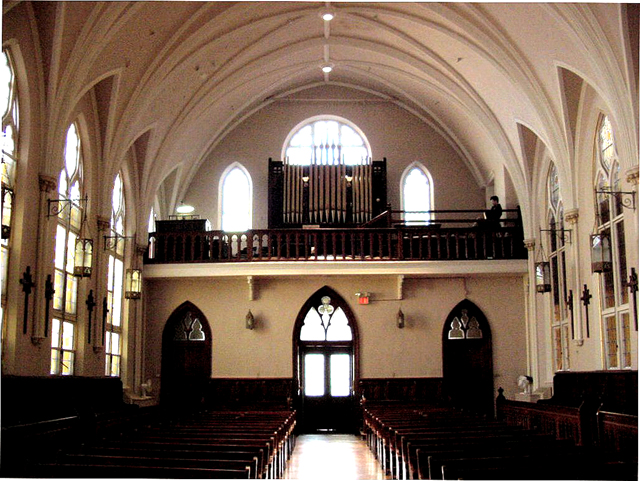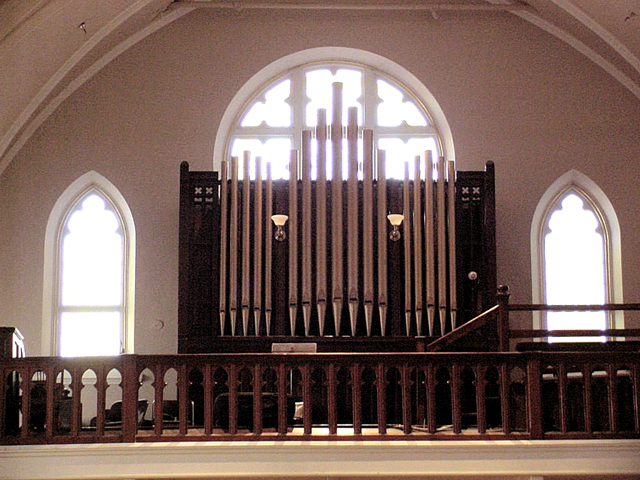 This Kilgen organ, opus 4926, is believed to have been installed in 1932. It was renovated in 1999 by New Orleans organ builder and consultant, Dr. James Hammann. Records of the OUSCDB project indicate that work was done at this site, by George Kilgen and Sons, as early as 1929. The 1929 project is described as a 2 manual, 4 rank, one division organ, which fits the description of the present organ. It is therefore not certain whether this instrument was originally the 1929 organ, with modifications in 1932, or whether it was actually a new organ installed in 1932.
SPECIFICATIONS FOR KILGEN ORGAN OPUS 4926, BUILT 1932

GREAT

SWELL

PEDAL

Bourdon 16
Bourdon 16
Bourdon 16
Open Diapason 8
Gedeckt 8
Open Diapason 8
Dolce 8
Salicional 8
Flauto Dolce 8
Cello 8
Dolce 8
Cello 8
Flute 8
Flute 4
Octave4
Cello 8
Salicet 4
Flute 4
Octave 4
Nazard 2-2/3
Super Octave 2
?
Flautina 2
Trumpet 8
?
Trumpet 8
?
Tremolo
?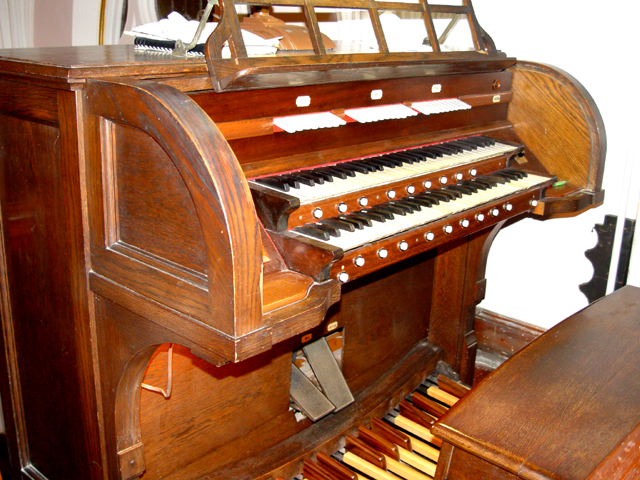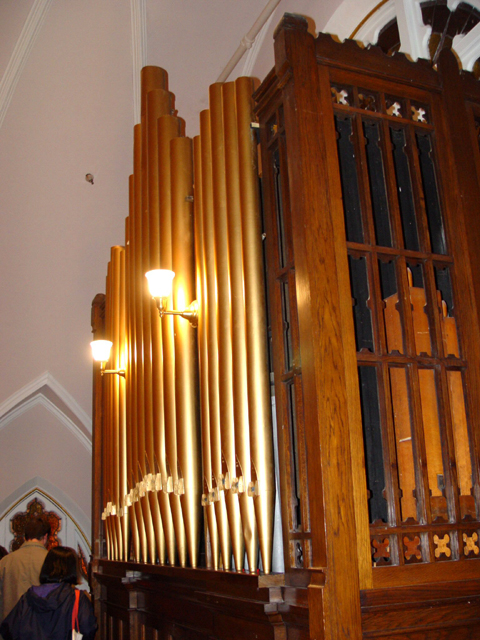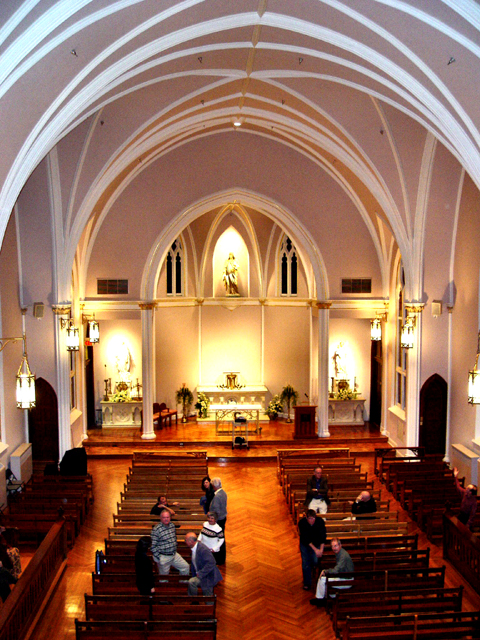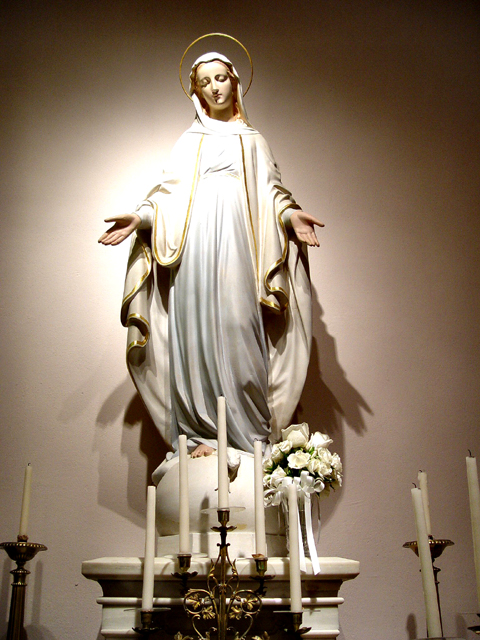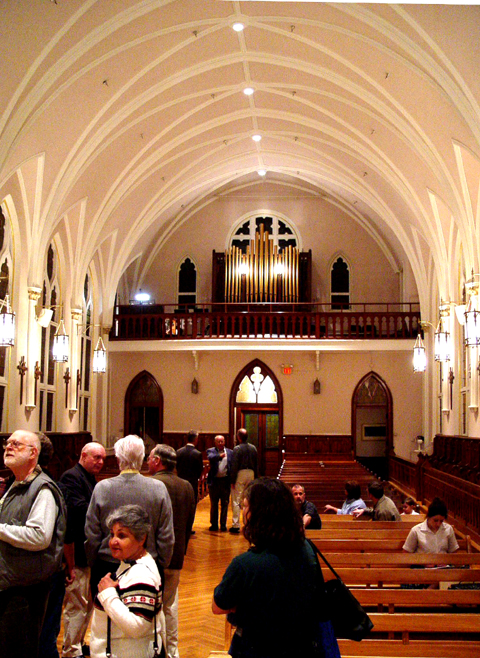 This photo was taken during a meeting of the American Guild of Organists