NewOrleansChurches.Com®
Photography by John DeMajo and Kathleen DeMajo Adams
SAINT CHARLES BORROMEO CATHOLIC CHURCH
13396 River Road, Destehan, LA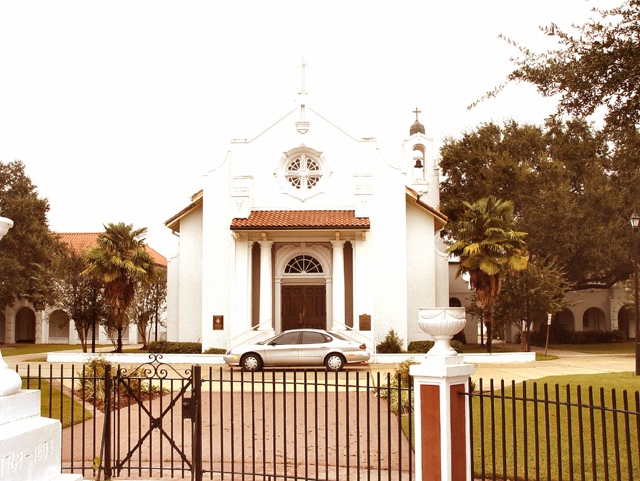 Sorry, professional quality interior photographs of this historic church are not available.
According to the pastor in charge at the time this page was being constructed, a letter of special permission from the diocese is required to allow our official NewOrleansChurches.com photographers into this church. We will continue our attempt to obtain clearance to professionally photograph the interior in the future.
The photographs shown below were posted by a parishoner who snapped them on a cell phone.