NewOrleansChurches.Com®
Photography by John DeMajo and Kathleen DeMajo Adams
CHRISTIAN BIBLE FELLOWSHIP CHURCH
(Building was formerly Redeemer Lutheran Church)
Alvar Street, New Orleans, LA.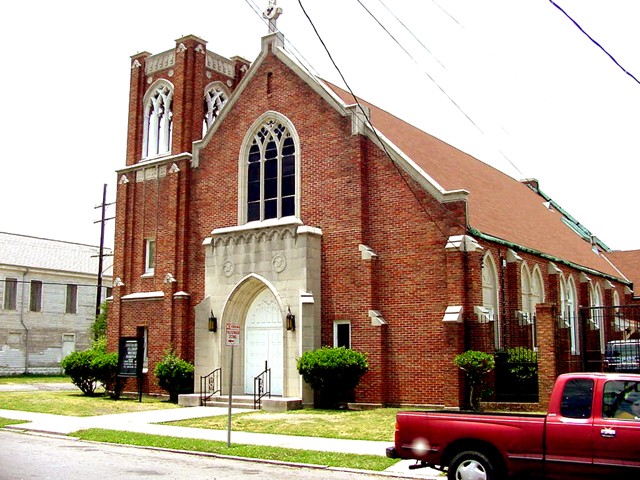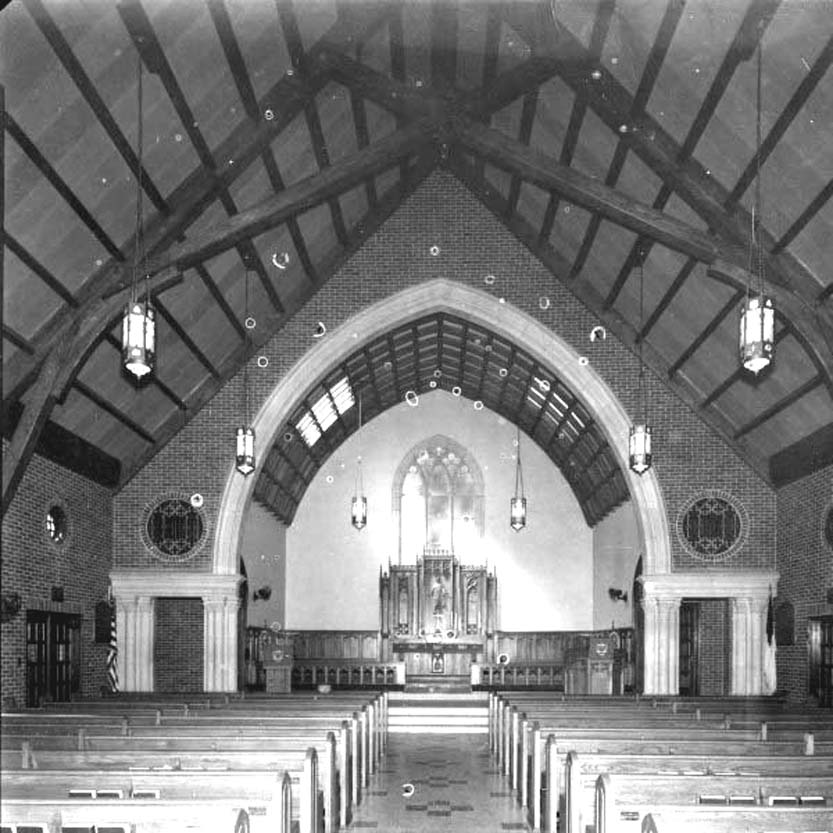 Interior of the church at the time it was Redeemer Lutheran (ca:1965)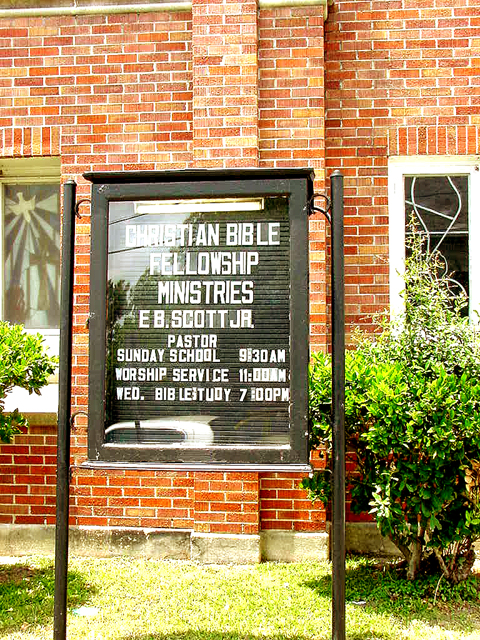 HISTORICAL NOTE ON ORIGINAL: REDEEMER LUTHERAN CHURCH ORGAN
This building originally housed a 19 rank Wicks organ which was designed by the late Emile Robichaux who served for over a quarter century as the organist and choir director of Redeemer. After the death of Mr. Robichaux, and preceding the sale of the church property, the organ was removed and stored. It sustained some damage from termites, however, it ihas since been restored and reinstalled in Prince Of Peace Lutheran Church in East New Orleans. The 1960 article below appeared in The Diapason magazine at the time that the organ was installed in the Redeemer building.