NewOrleansChurches.Com®
Photography by John and Kathleen DeMajo
ORIGINAL SITE OF
GRACE LUTHERAN CHURCH
3835 Iberville Street, New Orleans, LA.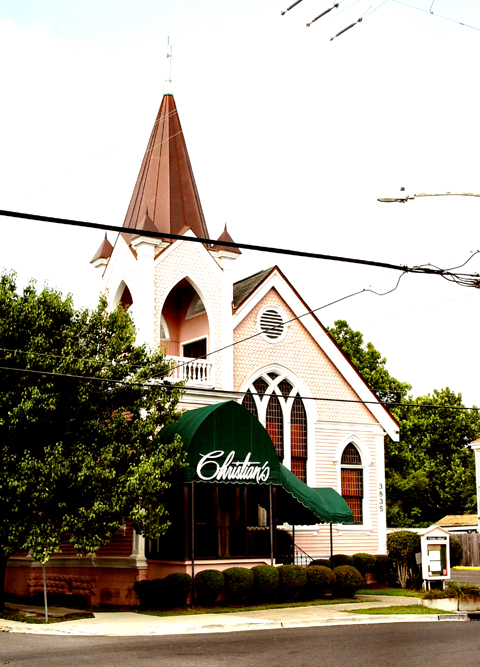 This building is the original home of Grace Lutheran Church. In 1990, Grace Lutheran Church merged with Immanuel Lutheran Church and relocated to a new building on Canal Boulevard. The old church has been recycled as a fine restaurant. Although this site does not feature advertising or commercialization of any type, we felt it was important to show this beautiful church structure even though it is now a place of business. This basic design was used in many neighborhood Lutheran churches throughout New Orleans and the North Shore.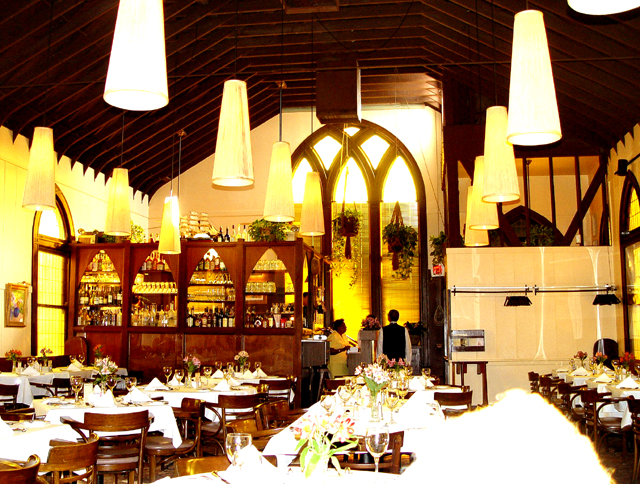 Wood enclosure, at rear, was originally the church's "cry room". It has been adapted for use as a bar.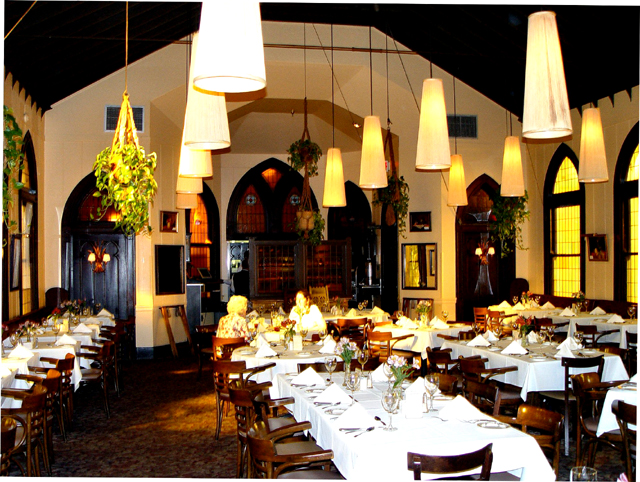 Stained glass, at rear of altar area, still remain although this is now the passageway to the kitchen. The original altar serves as a desk for waiters.
Although the organ was removed from this building before it was converted to a restaurant, we have included a photo of the original organ, and a copy of the organ's specifications, at the request of our viewers. At the time of this writing, the Wicks instrument was installed in Prince Of Peace Lutheran Church in New Orleans.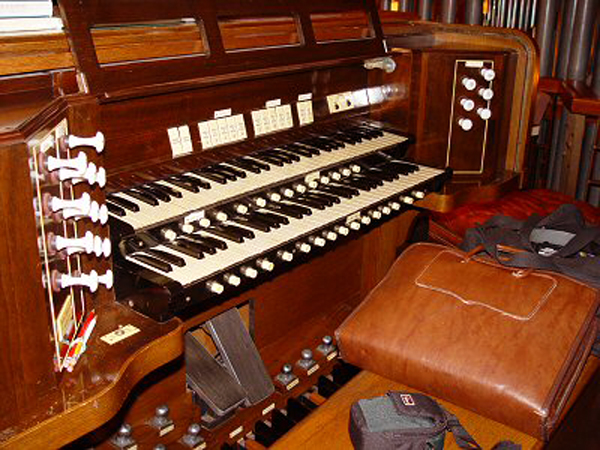 SPECIFICATIONS OF WICKS ORGAN OPUS 3246 (1952) - GRACE LUTHERAN CHURCH

GREAT

SWELL

PEDAL

Principal 8
Chimney Flute 8
Bourdon 16
Rhor Floete 8
Dulciana 8
Lieblich Gedeckt 16
Spitz Flute 4
Unda Maris 8
Flute 8
Koppel Flute 2
Gemshorn 8
Dolese Flute 8 (sw)
Gteat toGreat 16
Tremolo
Gemshorn 8 (sw)
Great toGreat 4
Chimes
Pedal to Pedal 4
Swell toGreat 16
Swell to Swell 16
Great to Pedal 8
Swell toGreat 8
Swell Unison Silent
Swell toPedal 8
Swell toGreat 4
Swell to Swell 4