NewOrleansChurches.Com®
Photography by John DeMajo and Kathleen DeMajo Adams
COLISEUM PLACE BAPTIST CHURCH
1376 Camp Street at Coliseum Square, New Orleans, LA
OBITUARY: It is with great sadness that we report the total loss of the historic 1854 Coliseum Place Baptist Church building as the result of a fire on June 21, 2006.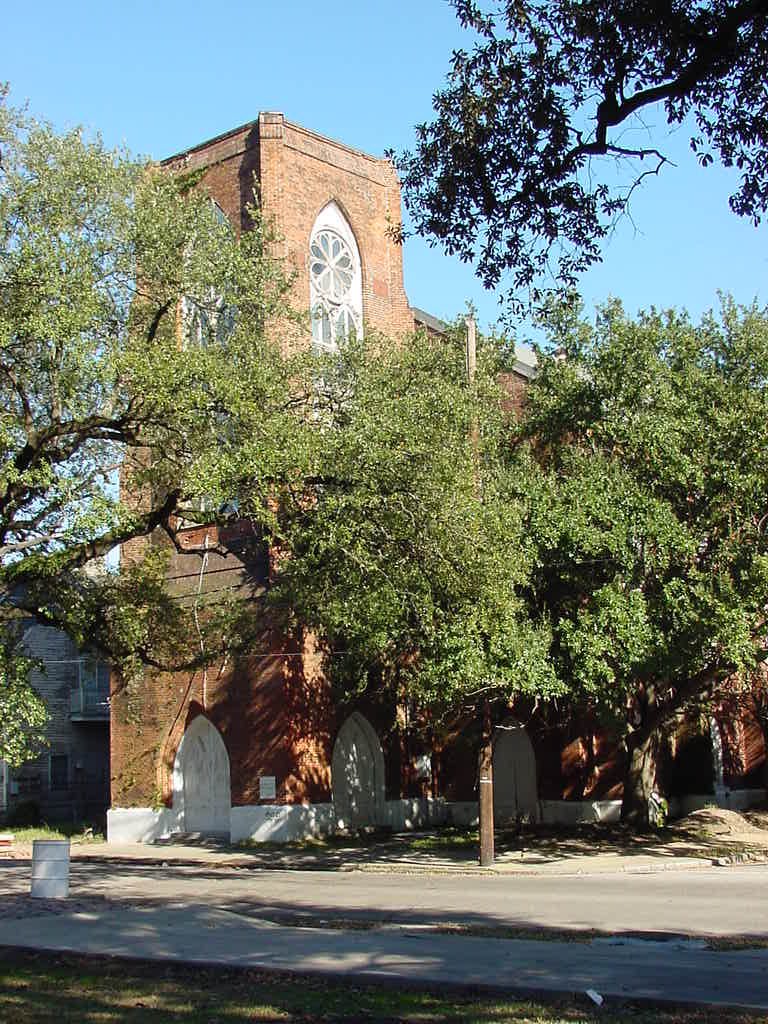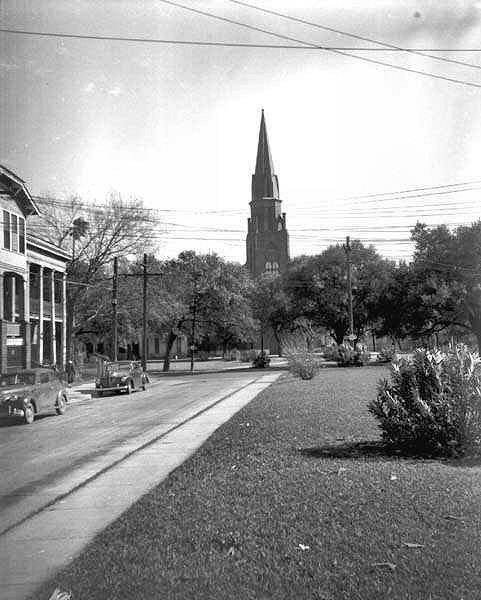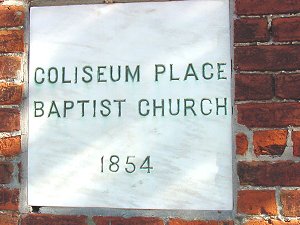 HISTORICAL INFORMATION
Coliseum Place Baptist Church was plagued by several architectural disasters over its existence. This Gothic Revival church was designed by John Barnett. One accident occured during construction when the tower collaipsed. Hurricane Betsy also caused major structural damage to the tower in 1965. The photos above show the church's 2002 appearance along with a pre-Hurricane Betsy view of the steeple. On June 21, 2006, after receiving substantial damage from Hurricane Katrina, the church burned to the ground.


THE ORGANS OF COLISEUM PLACE BAPTIST CHURCH
Historical records indicate that there were two pipe organs installed at Coliseum Place Baptist Church through its recorded history. The first organ was a Derrick & Filgemaker (Opus 409), installed in the 1870's. Not much is known about the specification of this organ. Later, in the 1920's, a three manual, four division Hilgreen-Lane (Opus 908) organ was installed. The staff of New Orleans Churches.Com is presently investigating as to whether these organs are still in existence.
Here is the specification for the Derrick and Filgemaker provided through the courtesy of the Organ Historical Society Archives. To download a larger PDF copy, click on the image below.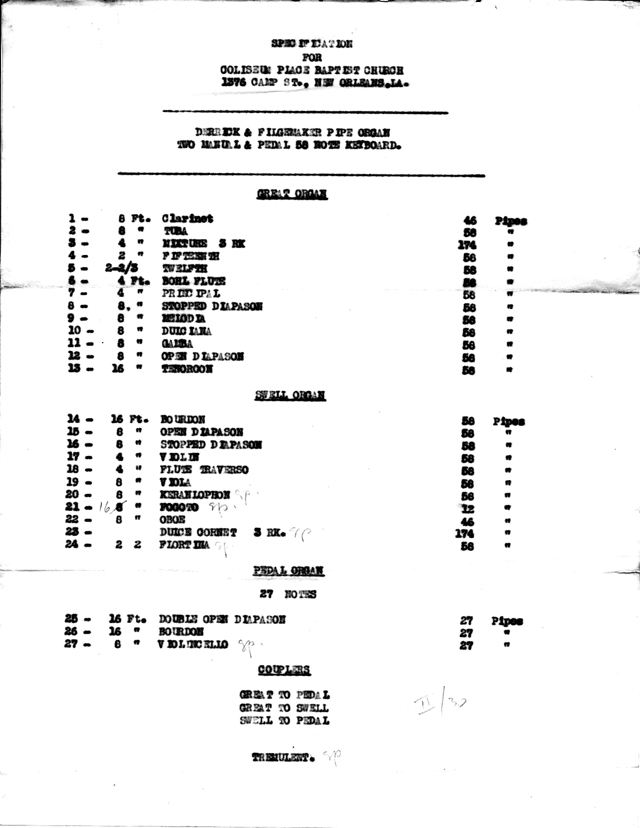 Return to New Orleans Churches Index