NewOrleansChurches.Com®
Photography by John and Kathleen DeMajo
FELLOWSHIP MISSIONARY BAPTIST CHURCH
Prytania at Josephine Street, New Orleans, LA.
(NOTE: Building was originally the home of Prytania Street Presbyterian Church)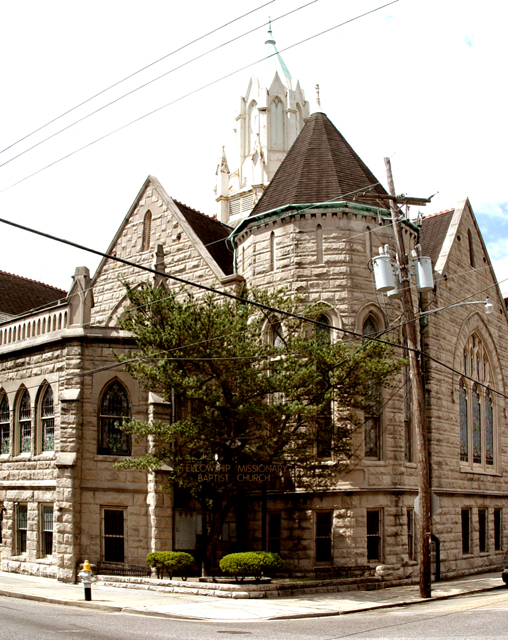 IMPORTANT NOTICE: On the morning of January 8, 2011, a major fire destroyed the historic building which once housed Prytania Street Presbyterian Church, and which in recent years was home to the Fellowship Missionary Baptist Church congregation. The early morning multi-alarm blaze completely gutted the church building as well as a neighboring residence on Prytania Street. The church has stood abandoned since Hurricane Katrina caused damage to the roof and interior. At the time of the fire, the building was unoccupied. The entire structure is considered to be a total loss. As is the case with Coliseum Place Baptist Church, which burned to the ground only days after Katrina, and more recently St. Matthew Episcopal Church in Hokum, which burned in an early morning fire in late 2010, this beautiful historic church building is now lost to the people of Louisiana as well.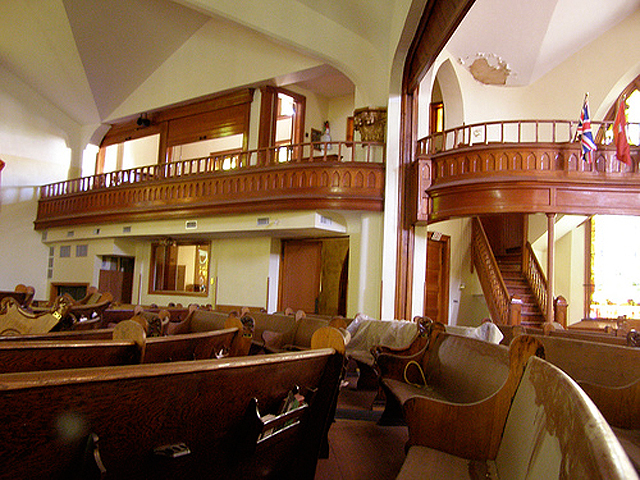 The church was abandoned following Hurricane Katrina. These photos illustrate the condition of the interior prior to the fire that destroyed the building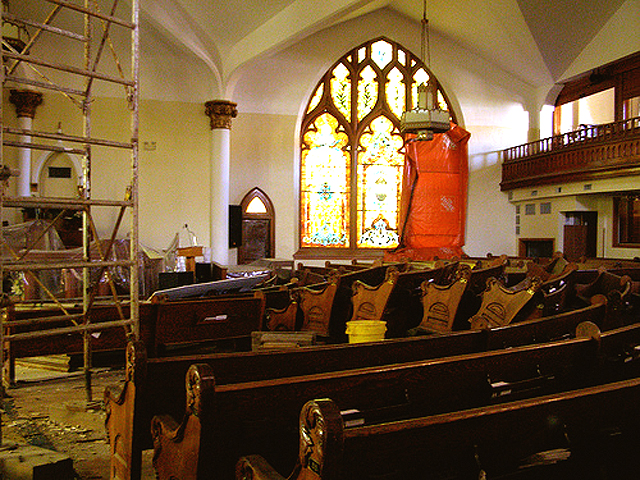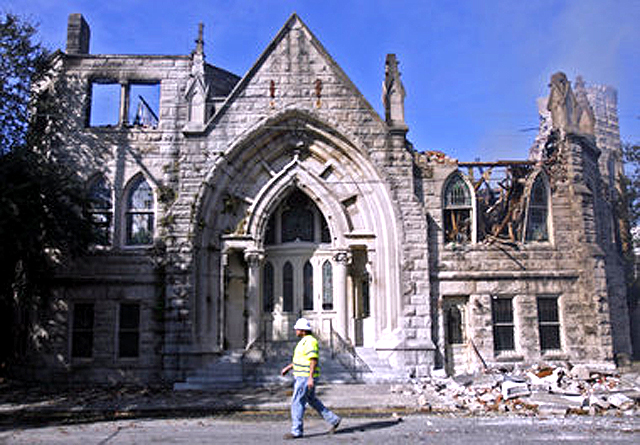 All that remained of the building following the fire.
(Above photo credit: New Orleans Times Picayune)
HISTORICAL ORGAN INFORMATION
The OUSCDB indicates that two pipe organs were installed in Prytania Street Presbyterian Church. In the late 1800's, an E&GG Hook organ (Opus 477) was supplied in the 1860's and a Pilcher Opus 412 was supplied in the period around 1900. The Hook was a 1 manual, 11 stop organ with a pedal division, and the Pilcher was a 3 manual, 4 division organ of 28 stops.
It was believed that, prior to the church being abandoned after Hurricane Katrina, that an electronic instrument (possibly a Hammond B3) was being used.