NewOrleansChurches.Com®
Photography by John and Kathleen DeMajo
GRACE MEMORIAL EPISCOPAL CHURCH
100 West Church Street, Hammond, LA.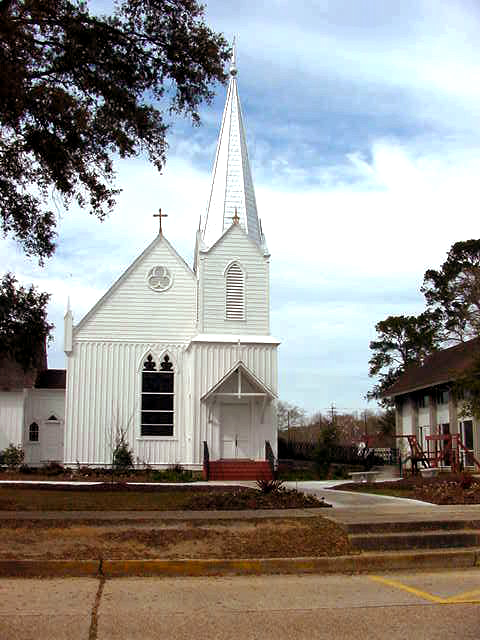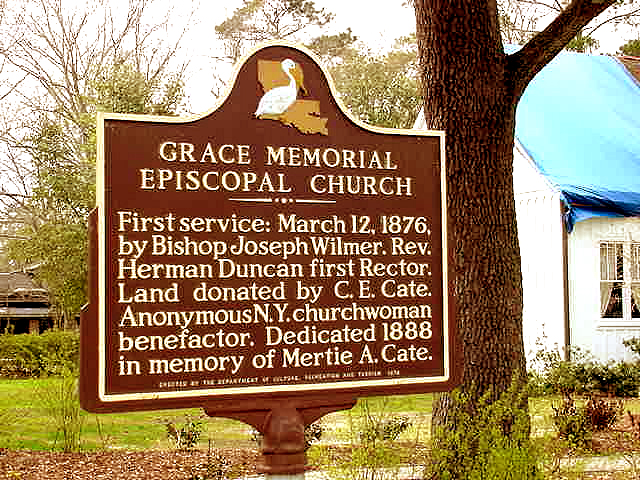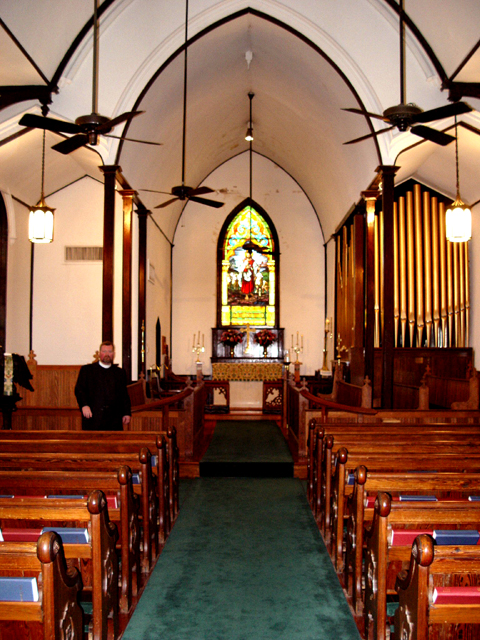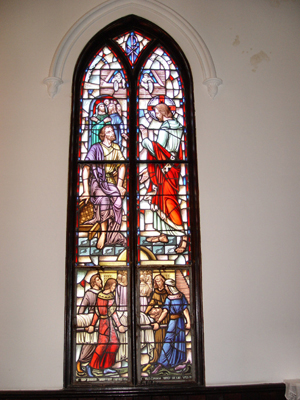 .....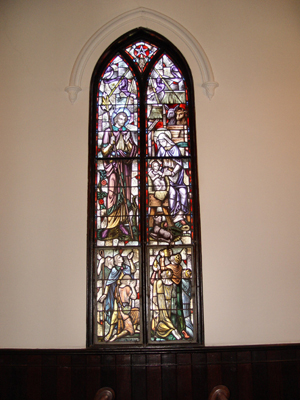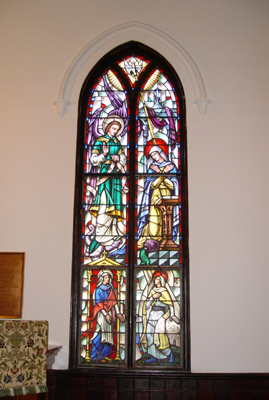 ..........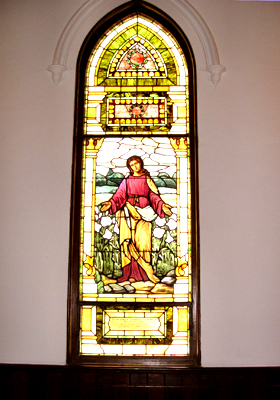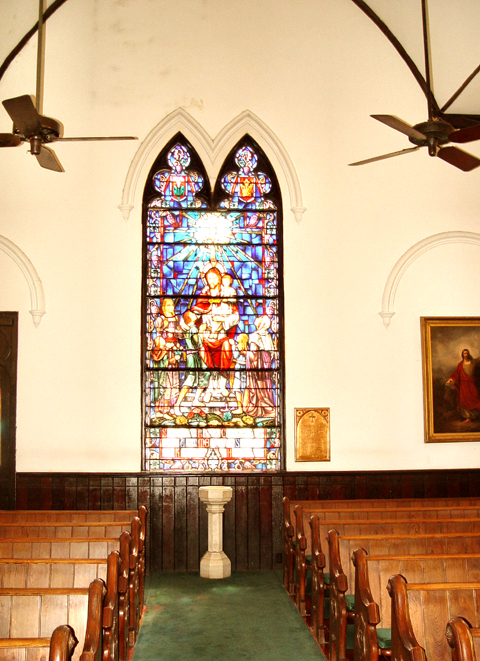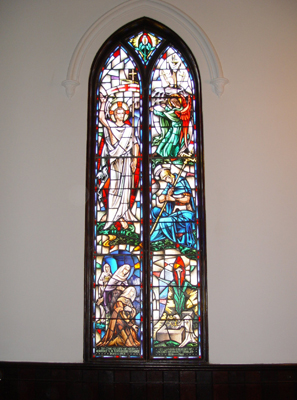 .....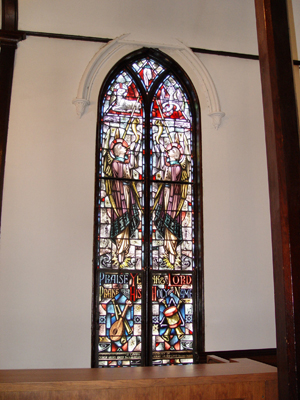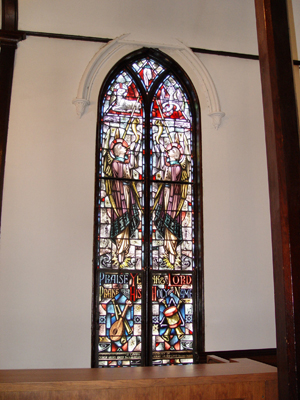 ..........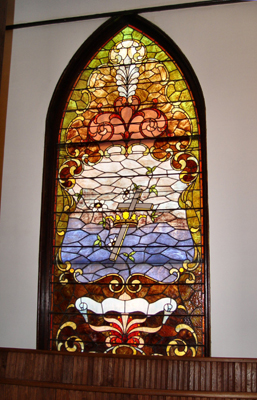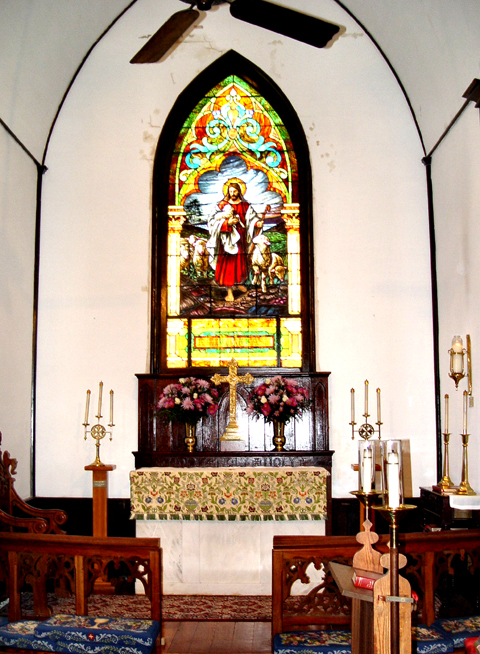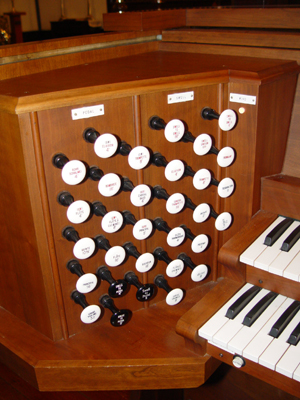 .....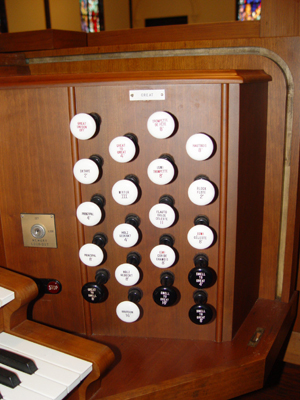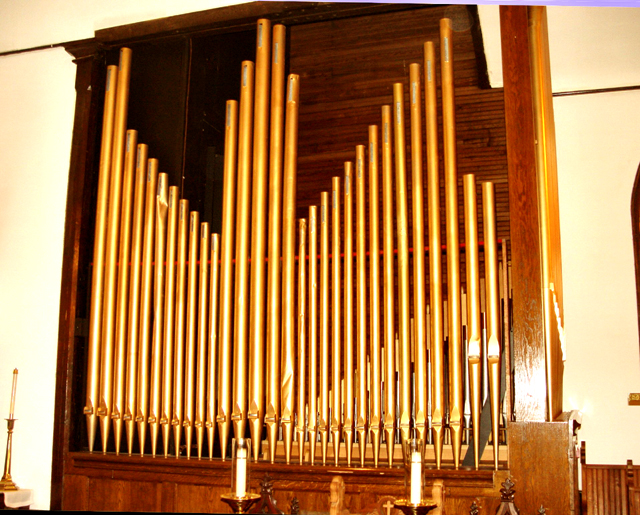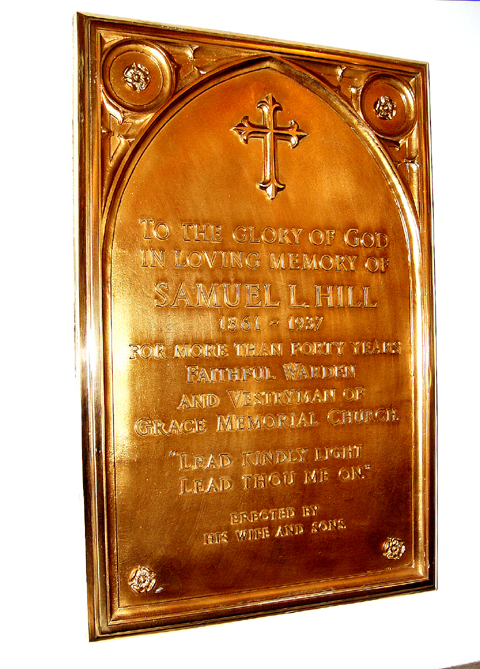 ORGAN INFORMATION
The original organ in this church was Hook and Hastings Opus 2341 which dated to the second decade of the 20th Century. In the 1970's the Hook and Hastings was in terrible condition so a new Wicks organ (Opus 6048) was installed inside the old H &H Case and facade. The Dulciana and Principal pipes in the facade are from the old organ. In the 1990's, Walker electronic voices were added to the instrument . The present specification is listed below.
SPECIFICATIONS OF THE WICKS PIPE ORGAN WITH ADDITIONAL WALKER ELECTRONIC RANKS

GREAT

SWELL

PEDAL

Bourdon 16
Cor De Chamois 8
Grand Violone 16
Prinzipal 8
Flute A Cheminee 8
Bourdon 16
Holz Gedeckt 8
Celeste 8
Prinzipal 16
Celeste 8 (ISWI)
Prestant 4
Flute 16
Prinzipal 4
Flute Harmoique 4
Prinzipal 8
Holz Gedeckt 4
Oktave 2
Flute A Cheminee 8 (ISWI)
Block Flote 2
Larigot 1-1/3
Flute 4 (ISWI)
Oktave 2
Sesqualtera II
Choral Bass 4 (IGRI)
Mixtur III
Contra Trompette 16
Rhor Schalmei
Flauto Dolce Celeste II
Trompette 8
Bombarde 16
Trompette 8' (ISWI)
Clarion 4
Trompette 8 (ISWI)
Trompette De Fete 8
Tremulant
Clarion 4 (ISWI)
Cor De Chamois 8 (ISWI)
Swell to Swell 16
Great to Pedal 8
Hautbois 8
Swell to Swell 4
Swell to Pedal 8
Swell to Great 16
Swell Unison Off
Swell to Pedal 4
Swell to Great 8
Swell to Great 4
Great to Swell 8
Great to Great 4
Great Unison Off