NewOrleansChurches.Com®
Photography by John and Kathleen DeMajo
KOREAN PRESBYTERIAN CHURCH OF NEW ORLEANS
Canal Blvd. New Orelans, LA.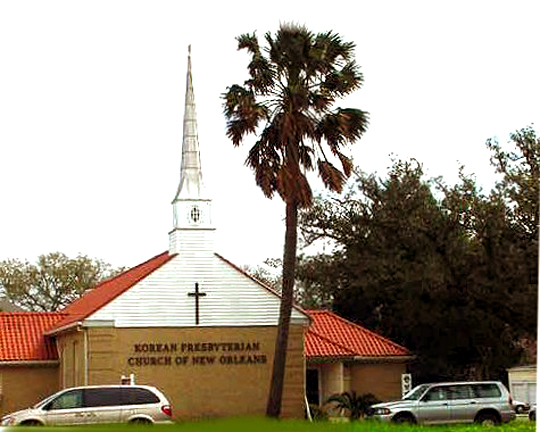 NOTE: The current New Orleans phone book lists this church as having moved to an address in the 4900 block of Canal Street. The photographs on this site are pre-Katrina. If you are viewing this page with the intent of attending this church, please verify the correct location, as this page may be out-of-date.