NewOrleansChurches.Com®
Photography by John DeMajo and Kathleen DeMajo Adams
SAINT MARY OF THE ANGELS CATHOLIC CHURCH
3501 North Miro Street, New Orleans, LA. 70117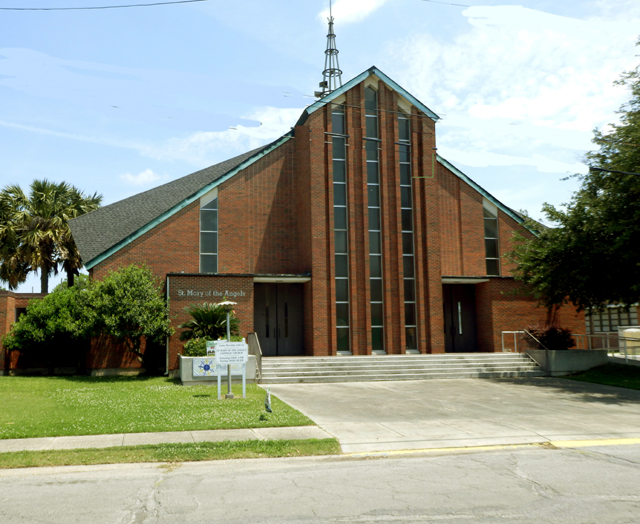 Post-Katrina updated images courtesy of Eric Bennett
We have received word that St. Mary Of The Angels Church has reopened. For more information, please visit their web site at: www.smaneworleans.org.
The church is now staffed by the Franciscan Friars.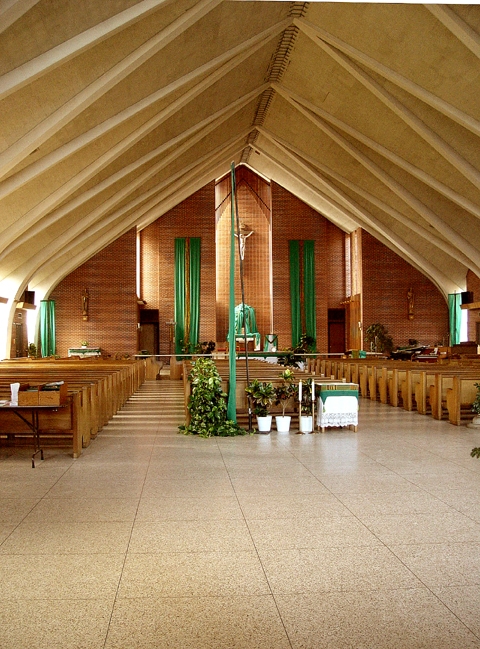 Interior of the church. It was constructed in the late 1960's. The photo below illustrates changes that were made post Katrina.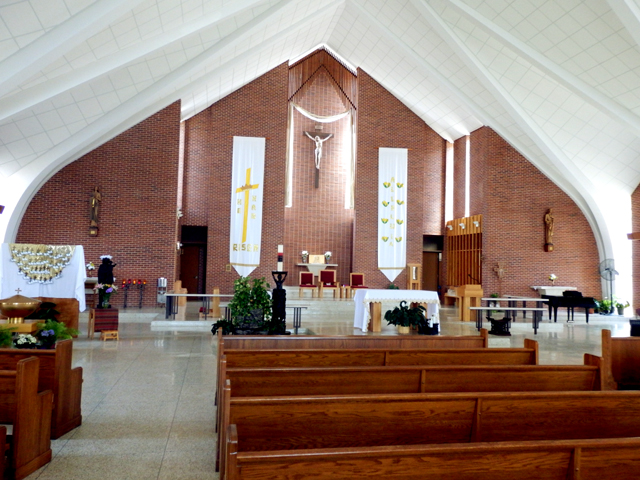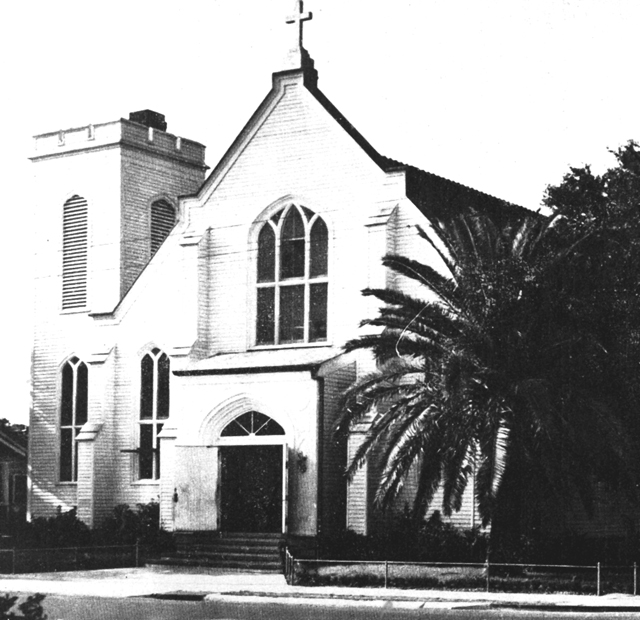 Photo above is an historical photo of the first permanent church for this parish.
ORGAN HISTORICAL SOCIETY ORGAN INFORMATION
This church does not contain a pipe organ.
Return to New Orleans Churches Index