NewOrleansChurches.Com®
Photography by John and Kathleen DeMajo
SAINT MARY'S BASILICA
Natchez, Mississippi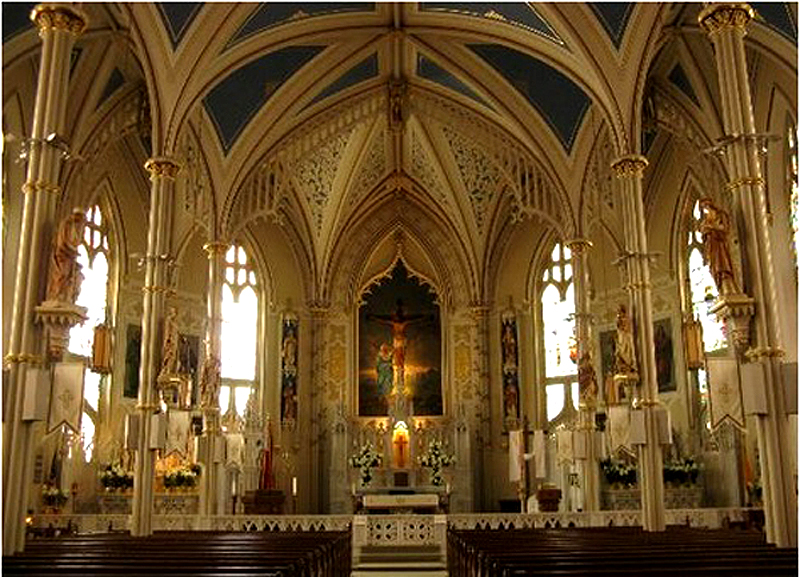 The Basilica as it appeared in recent years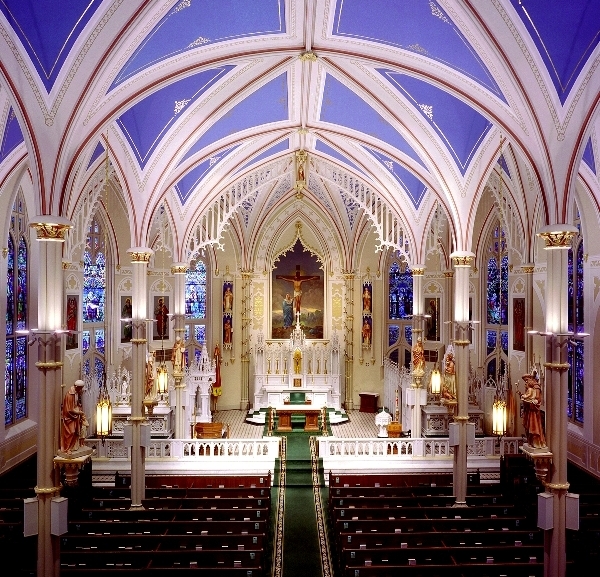 An earlier view of the same sanctuary prior to remodeling and repainting.
Photos above and below were taken on a separate visit in 1983 with a 35mm film camera.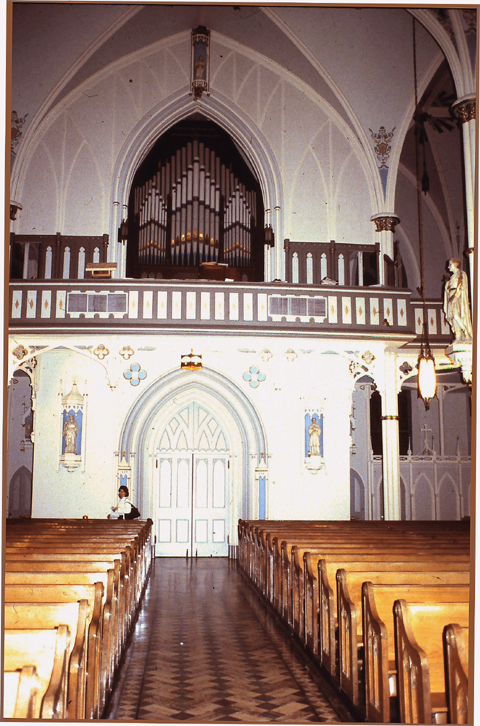 PIPE ORGAN INFORMATION
Original organ is H. Pilcher and Sons dating to 1882. 2 Manuals, 12 stops
Organ was modified/updated by M.P. Möller in 1958 under Moller, Opus 9160. With this upgrade, it is 2 manuals and 33 registers.