NewOrleansChurches.Com®
Photography by John DeMajo and Kathleen DeMajo Adams
NOTRE DAME DE BON SECOURS
This Catholic church was located in the 900 block of Jackson Avenue in New Orleans, and was demolished many years ago. Glenn Gaudet supplied the following photos, which appeared on a Facebook post by Nick Weber, We are presenting them for historical reference. Here is some history on the church:
Not many around today will remember Notre Dame de Bon Secours Catholic Church that was located in the 900 block of Jackson Ave. It received major damage by the 1915 hurricane and was demolished in 1925. The altar which depicts the last supper is in St Mary's Assumption Church and used as the service altar for mass. A few stain-glass panels and painted panels are also survived and are located there as well. We can only hope other elements were salvaged and remain elsewhere."

Information and photos courtesy of Glenn Gaudet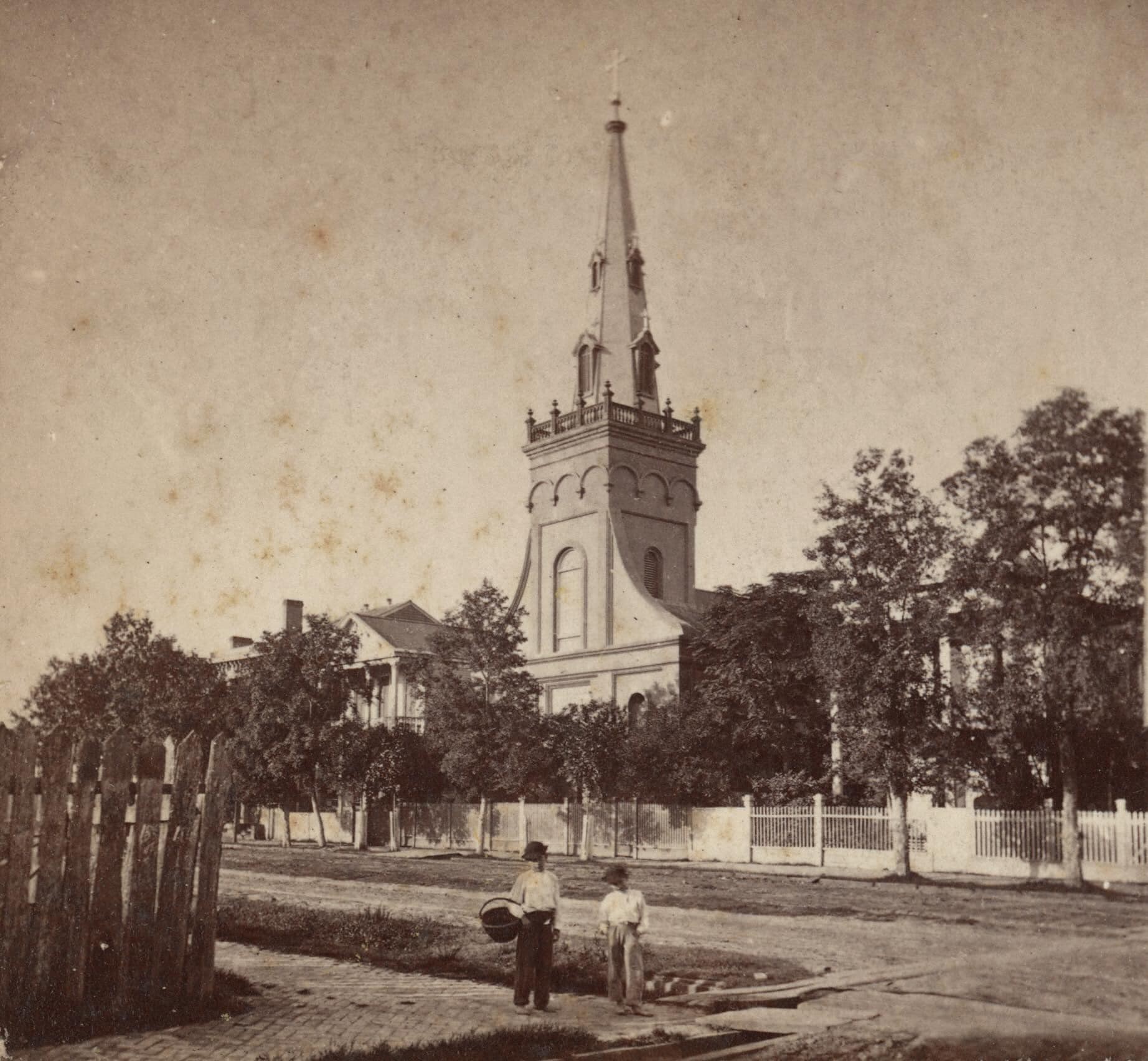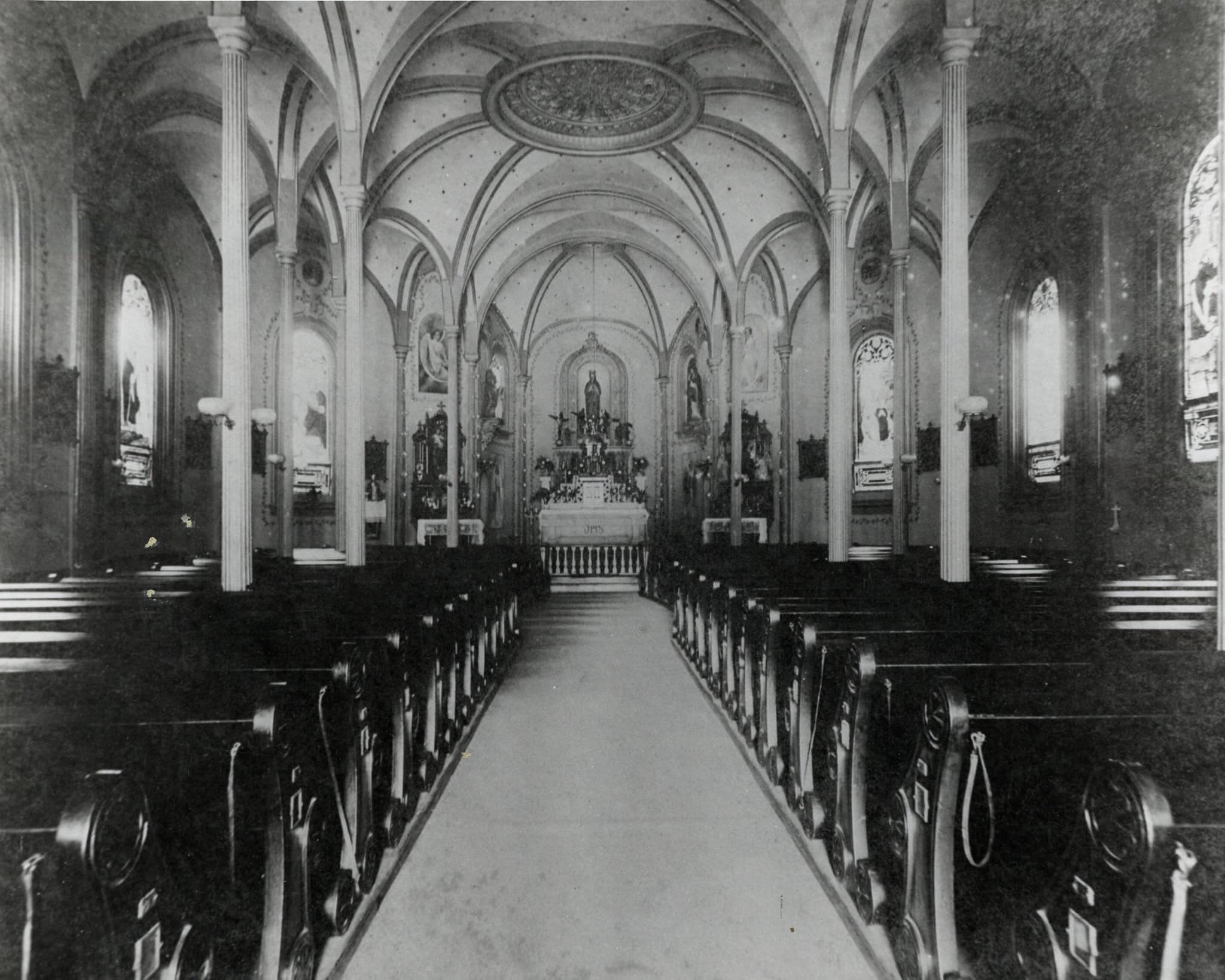 The following news clip provides an account of the church's demolition.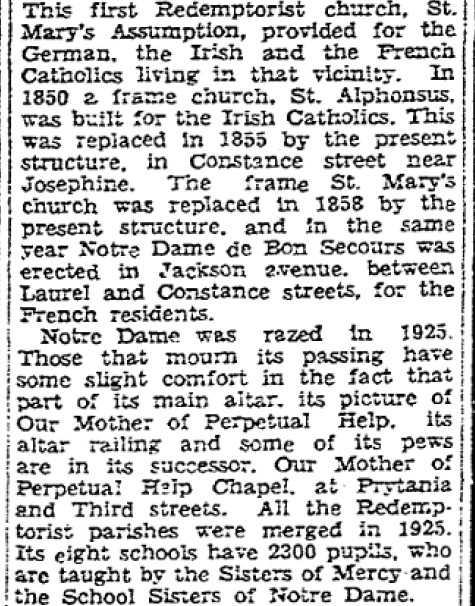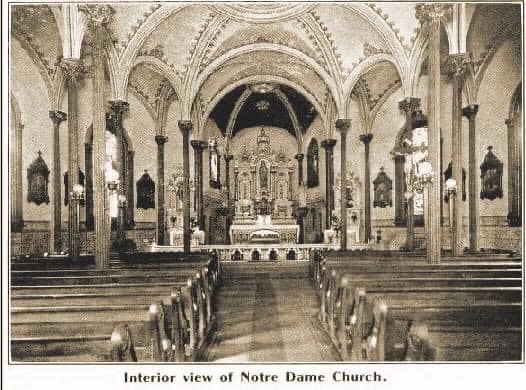 ORGAN INFORMATION
According to information in the organ database, this church contained a Schuelke organ of 2 manuals and 3 divisions identified as Schuelke Opus 218 built in 1910.