NewOrleansChurches.Com®
Photography by John DeMajo and Kathleen DeMajo Adams
OUR LADY OF LOURDES CATHOLIC CHURCH
2400 Napoleon Ave. New Orleans, LA.
Parish founded 1905
Closed Since Katrina, and presently listed for sale.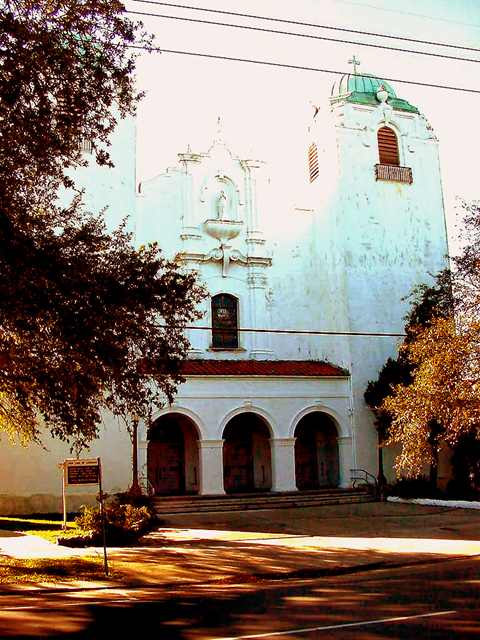 (Note: images are pre-Katrina)

The former Our Lady Of Lourdes Church building has been placed on the real estate market according to a recent report in the Clarion Ledger. The report states the following:

"The Archdiocese of New Orleans plans to sell a 90-year-old church on Napoleon Avenue after determining it would cost too much to restore the damage done during the flooding that followed Hurricane Katrina." The report further states that the former Our Lady Of Lourdes School building, which is now used as the campus of Holy Rosary school, will be unaffected by the sale.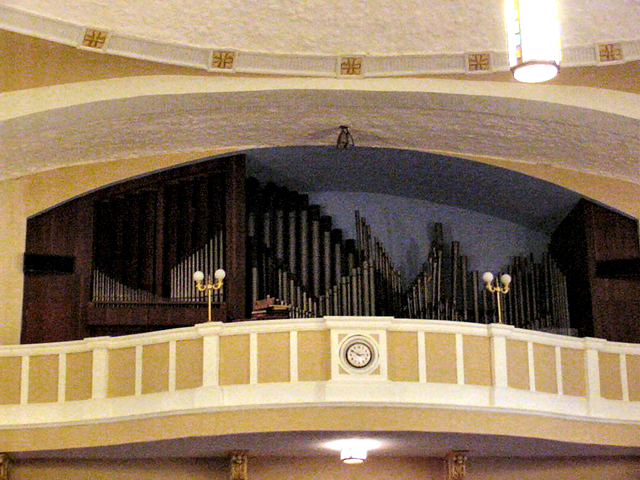 The organ shown above is a Wicks instrument Opus 4302 installed in the 1960's. The description indicates that it is a 2 manual, 3 division, 14 rank, direct-electric instrument. After Katrina, the organ was dismantled and removed, and that parts of it were given to Our Lady of Prompt Succor Church in Westwego, LA. Our information, from a volunteer who was involved, indicated that the pipework was heavily water damaged and termite infested, and that most of the material was beyond repair or use.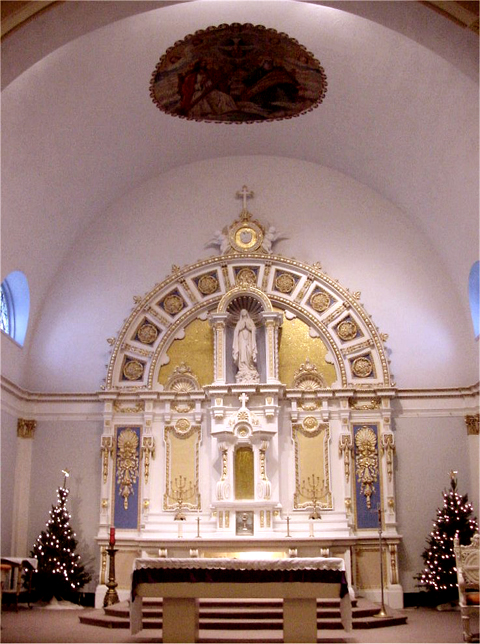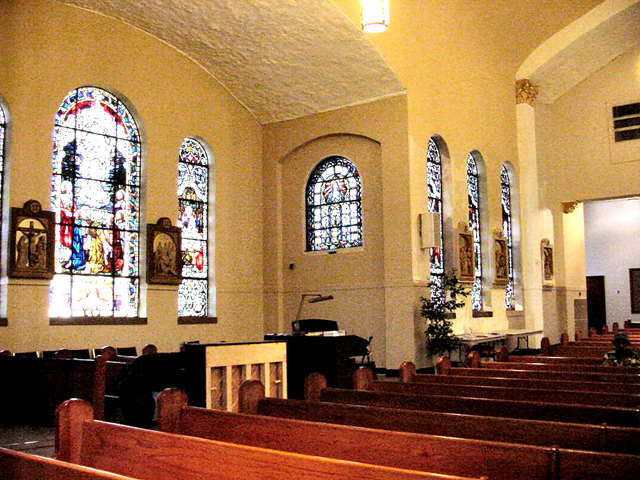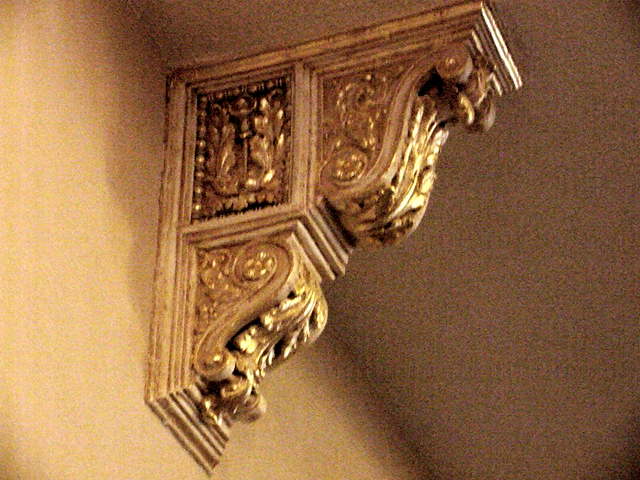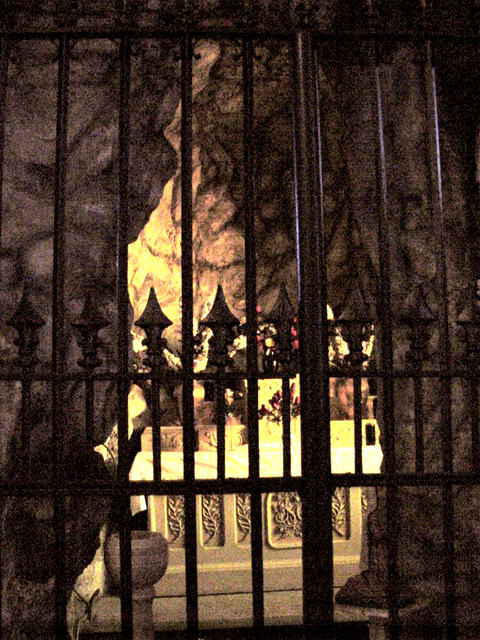 SOME HISTORIC VIEWS FROM THE PAST
The following historic photos of Our Lady Of Lourdes Church and School were provided by Lee Bou. According to the provider, the church pictures probably date to a snow that occurred in New Orleans on New Year's Eve in 1963, and the school pictures date back to the 1950's. New Orleans Churches welcomes historic photographs from our viewers, and we will endeavor to publish material sent to us by friends of the site.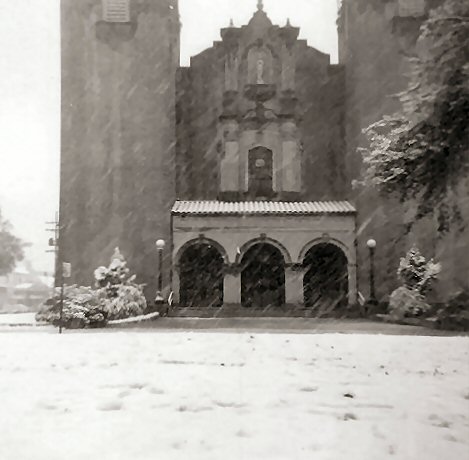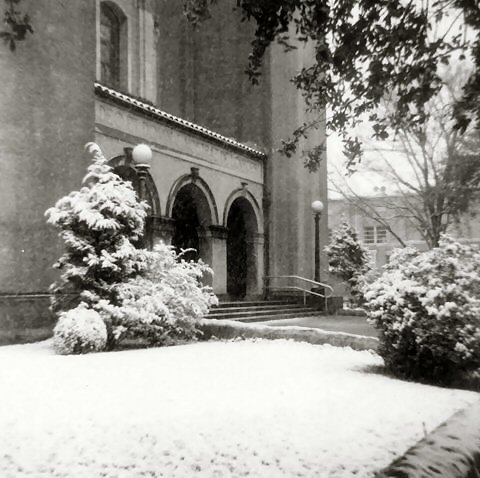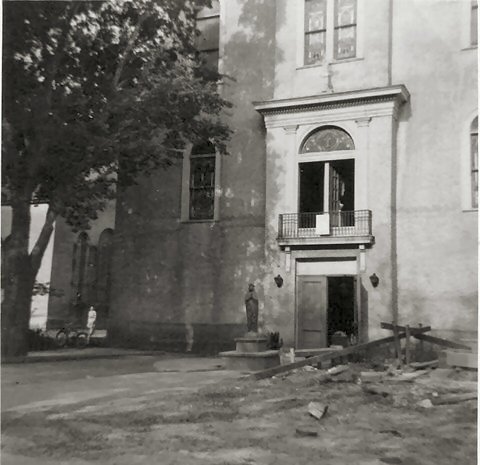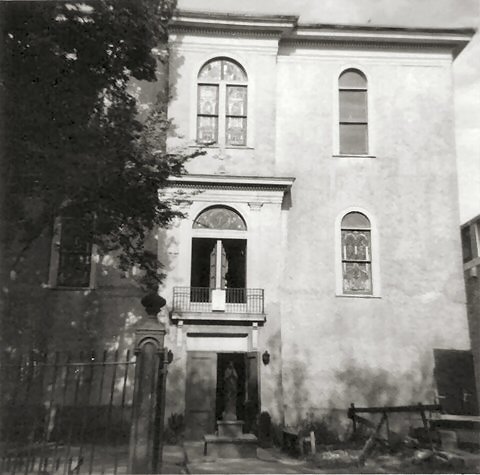 Return to New Orleans Churches Index