NewOrleansChurches.Com®
Photography by John and Kathleen DeMajo
OUR LADY OF POMPEII CATHOLIC CHURCH
14450 LA Highway #442, Tickfaw, LA.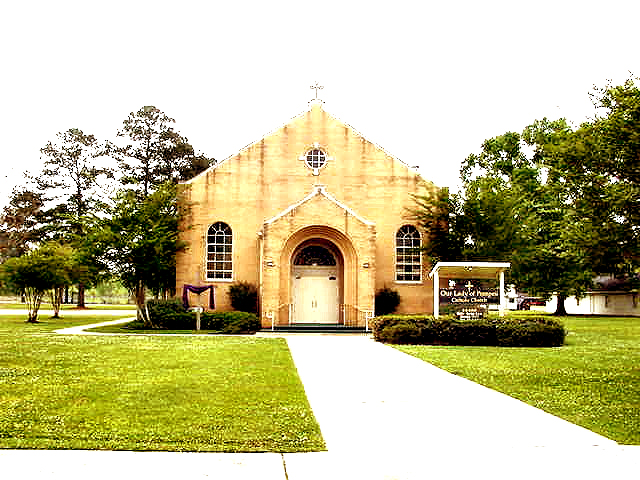 OUR LADY OF POMPEII PARISH (Est. 1973)
TICKFAW, LOUISIANA
Office/Rectory phone: 985-345-8957
FAX: 985-542-1585
Church address: 14450 LA Highway #442
Mail: P. O. Box 276, Tickfaw, LA 70466-0276
Pastor: Rev. Robert U. Perry, O.P., Ph.D.
Associate Pastors: Rev. Jaime Díaz, O.P., and Rev. John M. Pitzer, O.P.
Parish Life Coordinator: Sr. Diane Hooley, O.P.
Eucharist: Saturday vigil 5:30 p.m.; Sunday 9:00 a.m.; Holy Day schedule as announced
Saturday Reconciliation: One-half hour before Mass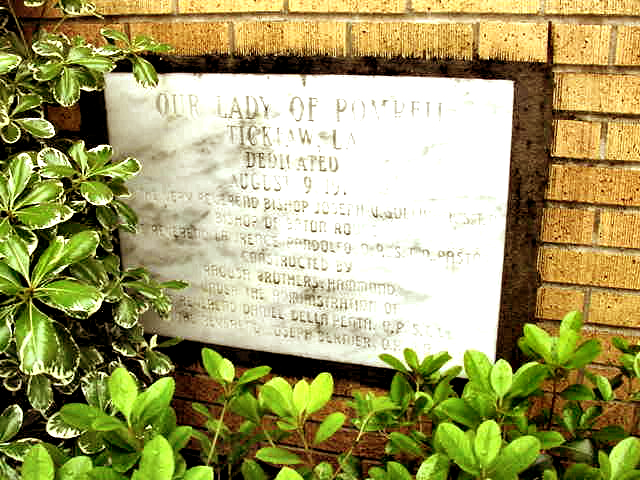 ORGAN INFORMATION
No organ information is available for this church.