NewOrleansChurches.Com®
Photography by John DeMajo and Kathleen DeMajo Adams
THE CENTER OF JESUS THE LORD
formerly The Monastery of St. Joseph and St. Teresa of the Discalced Carmelites of New Orleans
1236 North Rampart Street, New Orleans, LA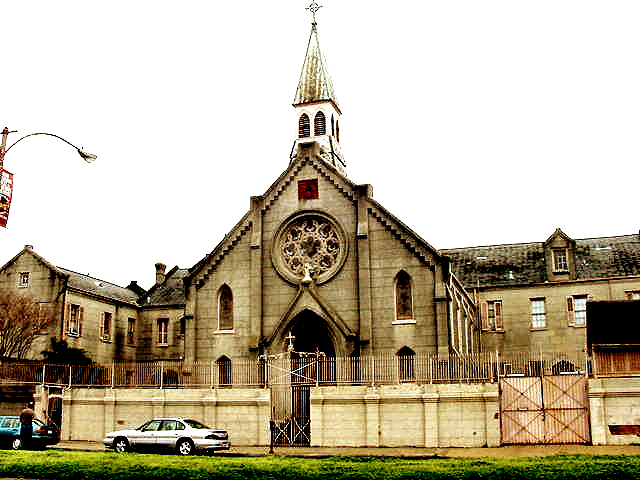 This former Carmelite Monastery is now serving as a Catholic Charismatic Church and a retreat and meeting center. The meeting facilities are available for conventions and corporate functions as well as religious retreats.
VIEW THE HISTORY OF THIS BUILDING
INTERIOR VIEWS OF THE CHURCH AND RETREAT HOUSE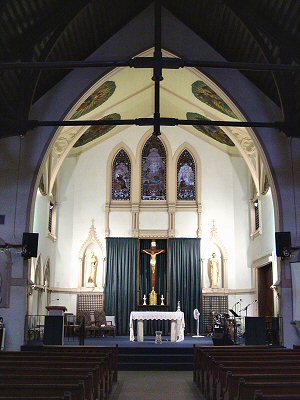 ALTAR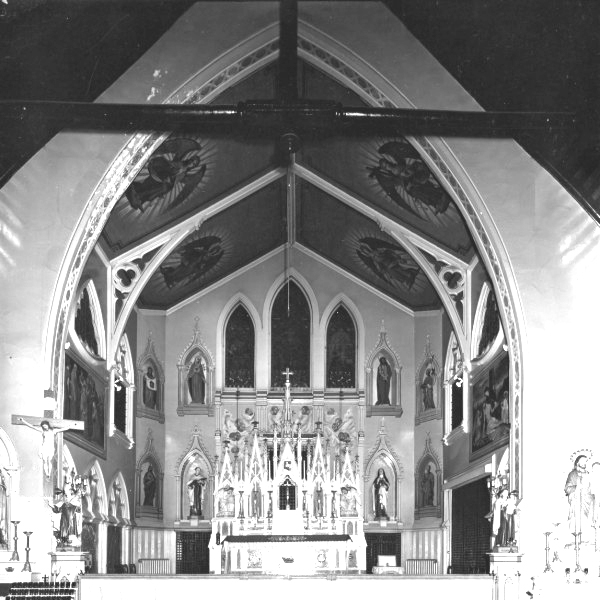 Historic photo above shows chapel interior at the time that it served the Carmelite Order.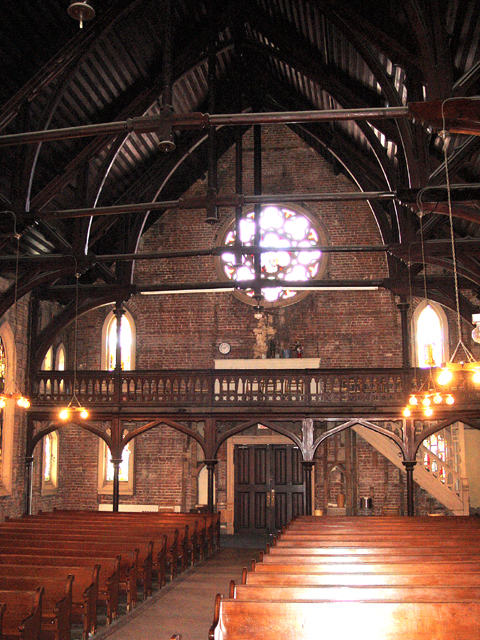 Interior of church. This room was formerly the sisters' main chapel. Beautiful stained glass adorns the chapel throughout.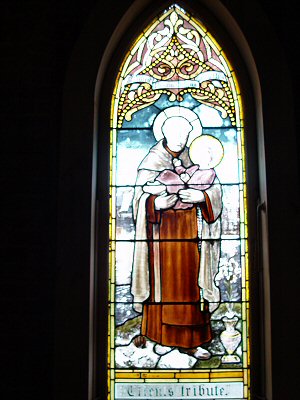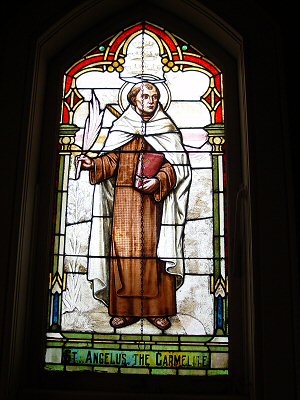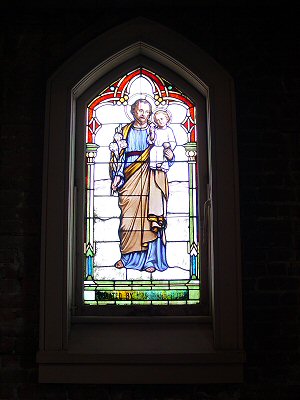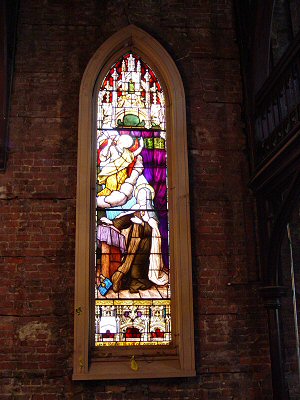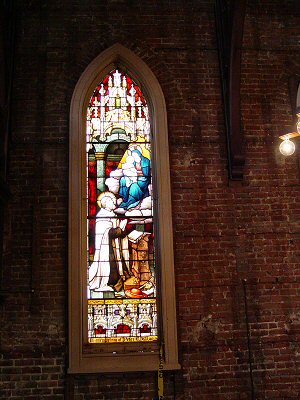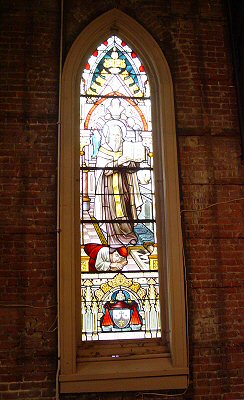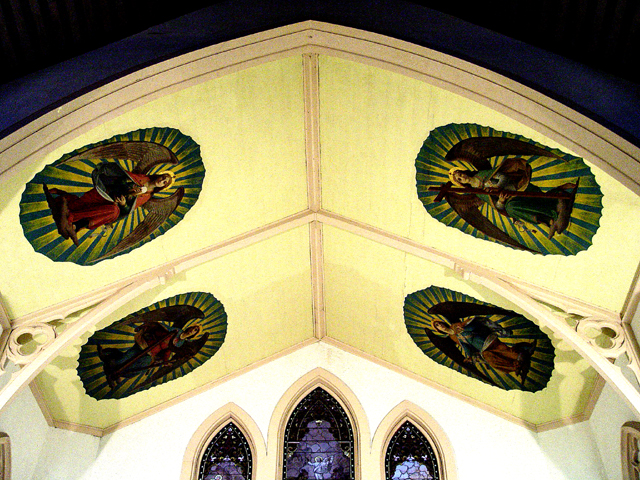 Icons above altar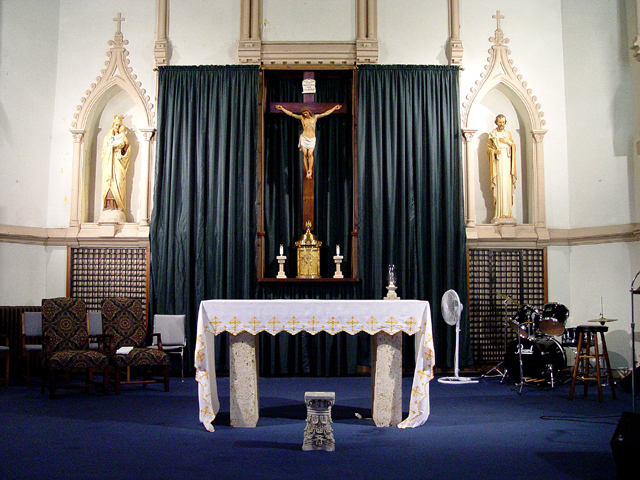 Right: Close-up view of altar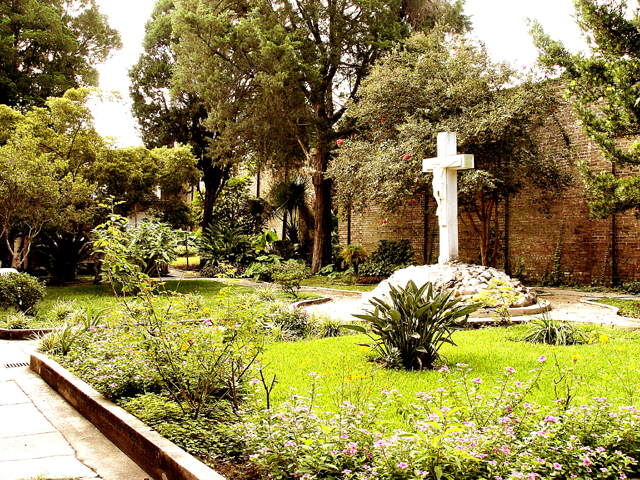 Right: Courtyard was cloistered nuns' only exposure to sunlight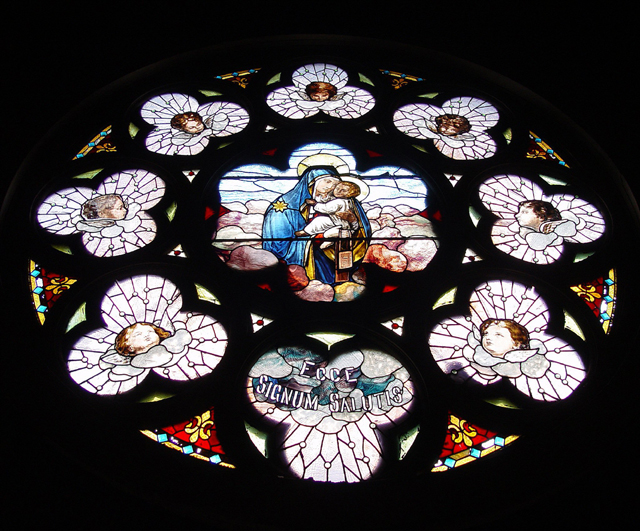 Rosette window at rear above choir loft
---
MEETING AND RETREAT CENTER FACILITIES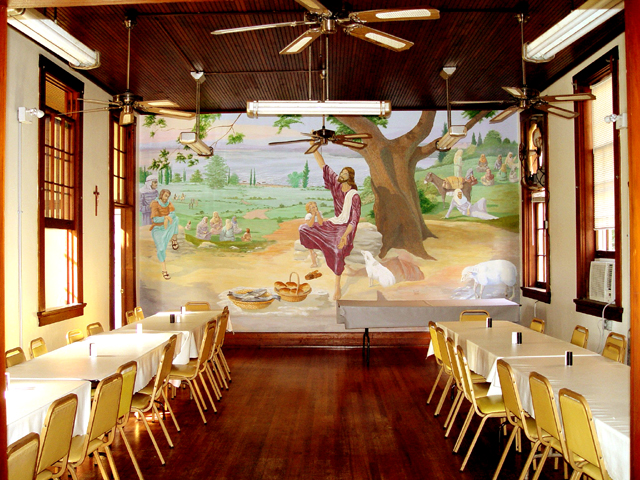 View of dining hall (above) and one of the meeting rooms (below)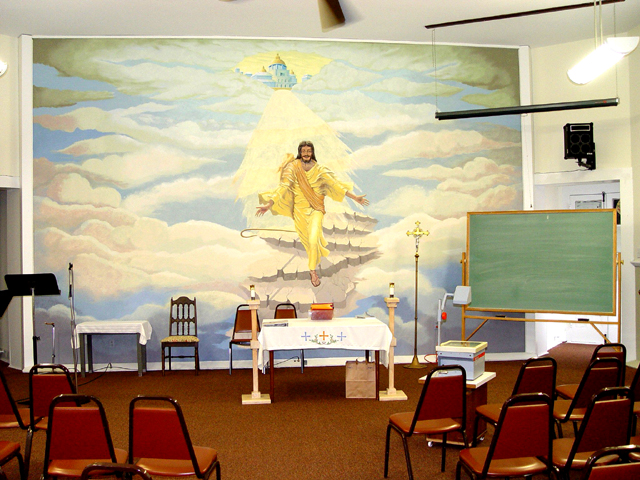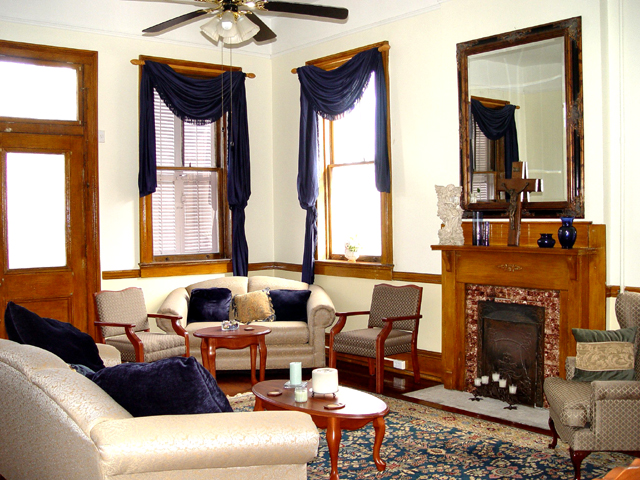 Right: "Bishop's Room" used by visiting priests and bishops.
This room where New Orleans' Catholic exorcisms were conducted, is now used as a small chapel and prayer room.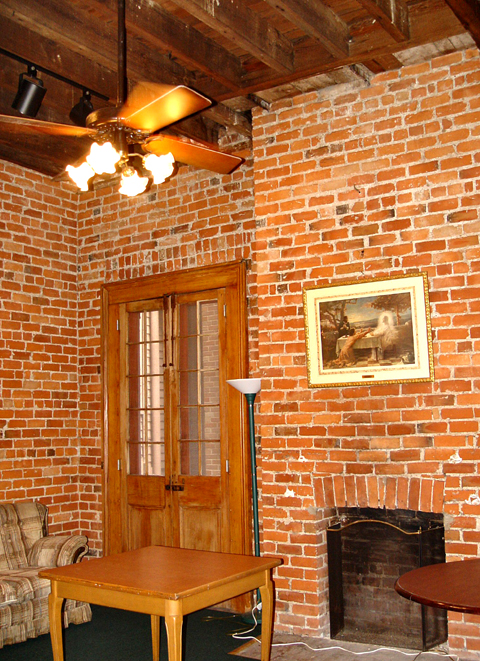 Recreation room was formerly visiting room for families of the nuns.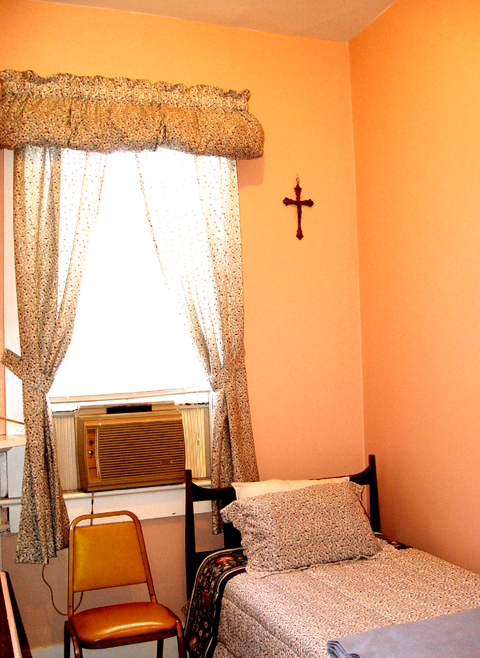 Simple but comfortable sleeping rooms were formerly cubicles for cloistered nuns. Below: grill in infirmary room opens into chapel to allowed sick nuns to attend Mass.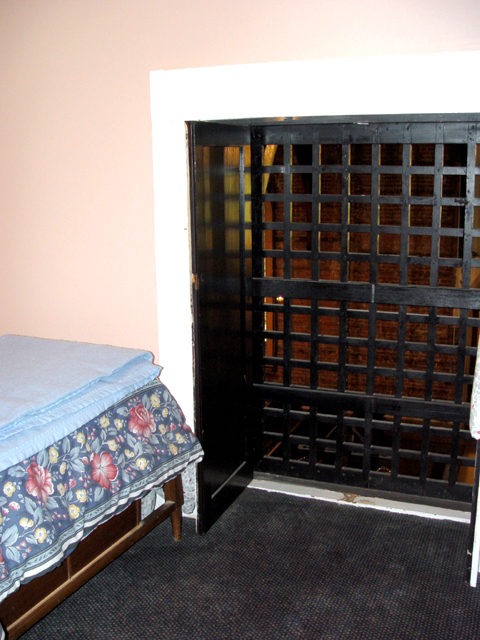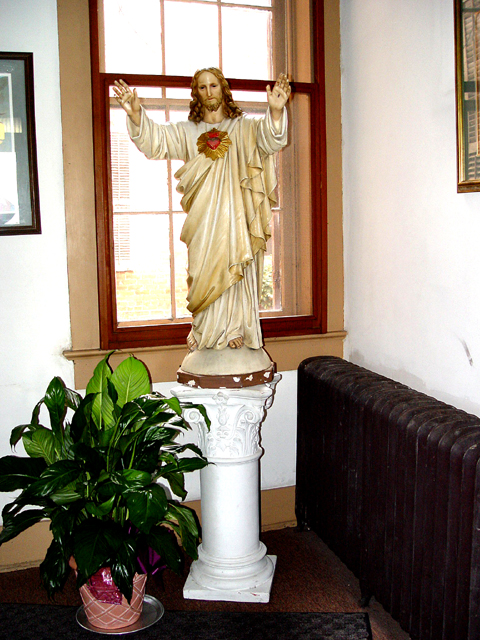 Religious statues, presented by a local donor, adorn the halls and public areas.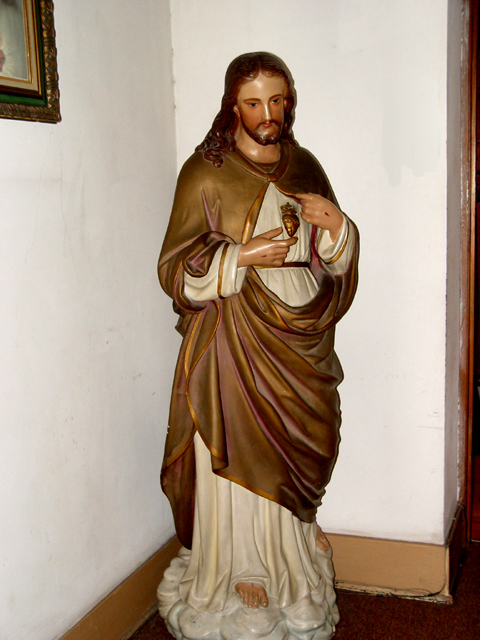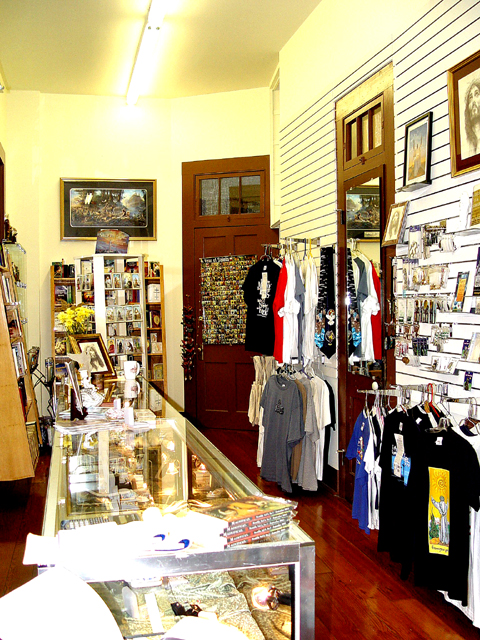 A gift shop affords visitors an opportunity to purchase souvenirs and religious items.