NewOrleansChurches.Com®
Photography by John and Kathleen DeMajo
SAINT GABRIEL ROMAN CATHOLIC CHURCH
3625 Hwy. 75, St. Gabriel, LA. 70776
Phone: 225-642-8441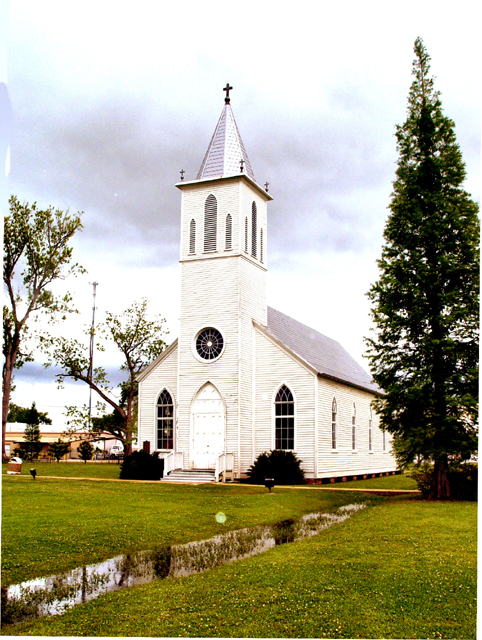 The original Parish of St..Gabriel is one of the oldest church parishes in the Louisiana Purchase Territory. According to information furnished, the parish originally dates back to 1761. Capuchin Vicar General, Father Dagobert, directed that the church building, shown above, be built in 1769. The building was relocated to its present site in 1772. Historical records indicate that four other parishes were established from this church, one of which is St.John The Evangelist in Plaquemine. The building is rare because under the present 19th. Century facade is hidden an extremely rare 18th. Century French colonial church building.
According to information furnished in an article written by David Broussard, research was begun in 1991 to piece together a complete picture of what the church looked like when first constructed. By peeling back the skin of the building, a vernacular form of the "Creole" Architecture was found. Clues such as early mortise joints along the roof structure suggest that the main body of the present building was once surrounded by a protective gallery. Architecture and Anthropology experts at L.S.U. agree that about 73% of the original building still remains. More information is available by clicking the links below:
http://www.nps.gov/nr/travel/louisiana/stg.htm

http://ticklekitchin.com/ii/gabriel1.htm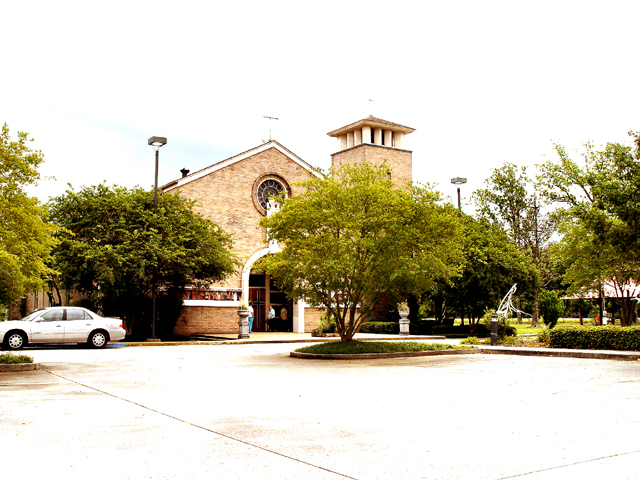 On the grounds behind the original church site is the historic cemetary and the present parish church.