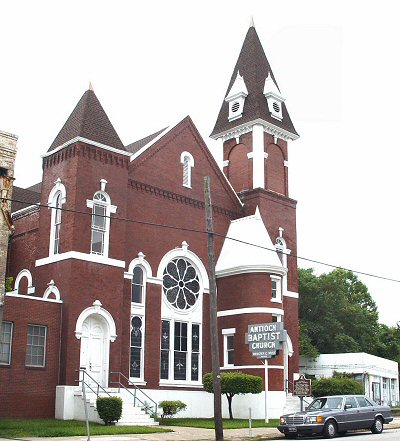 Antioch Baptist Church
Founded in 1866 as the First Colored Baptist Church. In 1902, the present church, designed by architect N.S. Allen, was built.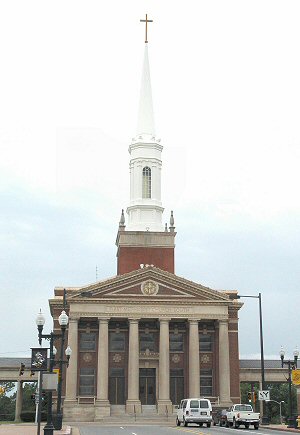 First United Methodist Church
Located at Common and Texas Streets was built in 1913. In 1972, the Neo-Classical steeple was erected atop the existing church.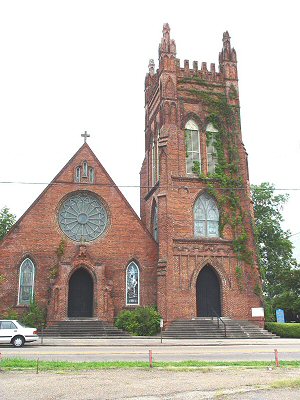 Saint Mark's Episcopal Church. (1905)
Located at the corner of Cotton and Texas, the congregation was founded in 1839.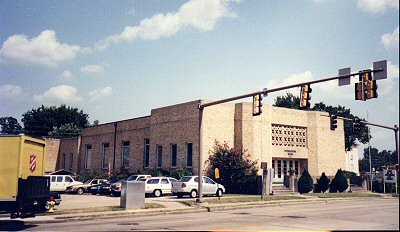 Old Agudath Achim Synagogue
1707 Line Avenue
Built in 1938 for Agudath Achim Orthodox Jewish Congregation Occupied by congregation from 1939 until 1980.Designed by architect Seymour Van Os. Art Deco style. Now houses the Rutherford House Social Services Organization.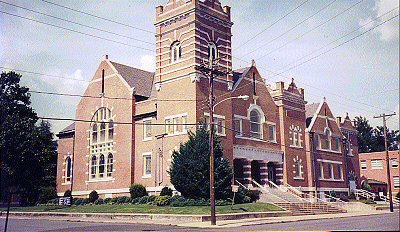 Noel Methodist Church
520 Herndon Street
Founded as a mission church in 1906, present building built 1913. When first completed, it was the city's largest church building. In 1925, fire destroyed all but the outside walls.Additions have been built since 1941.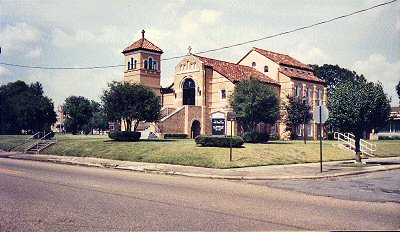 Saint George Greek Orthodox Church
1719 Creswell Avenue
Founded in 1919. Present building was constructed 1938. Named for the St. George Church in New Esperos, Greece, which was destroyed by the Turks in 1917.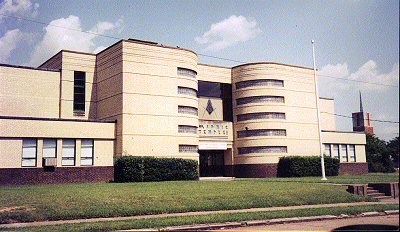 Masonic Temple
1895 Creswell Ave.
Built in 1937. Shreveport's best example of Modern Style. The structure was listed on the National Register in 1991.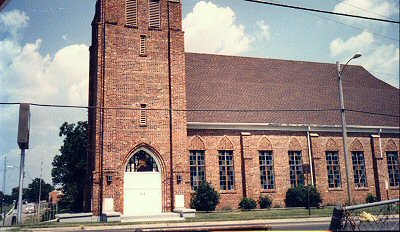 Saint Paul Methodist Church
1001 Pierre Ave.
Founded in 1865 with the previous building built in 1889. The original church was located on Caddo Street which gave the area the name "St. Paul's Bottoms". The present Gothic Revival church was constructed in 1926.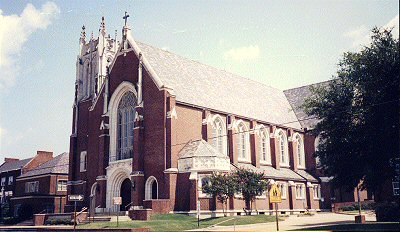 St. John Berchmans Cathedral
939 Jordan Street
Organized as St. John Berchman Roman Catholic Church in 1902. Present building was constructed in 1928 and underwent extensive renovations in 1992.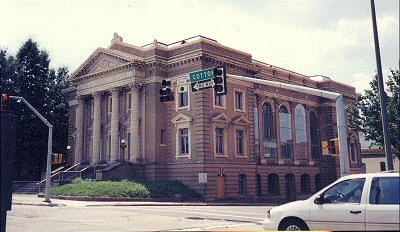 Old B'nai Zion Temple
802 Cotton Street
Built in 1914 and housed the B'nai Zion Synagogue from 1915 until 1956.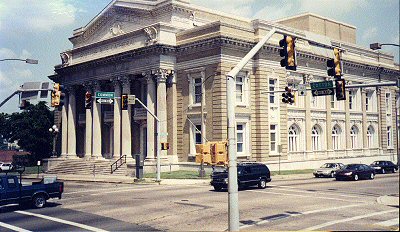 Scottish Rite Cathedral
725 Cotton Street
Erected 191501917 by the Shreveport Consistory of the Scottish Rite.
Listed on the National Register in 1986.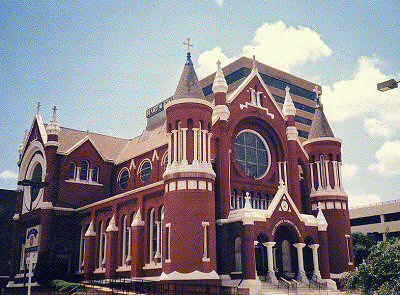 Holy Trinity Catholic Church
315 Marshall Street
Constructed in 1858, the building is on the National Register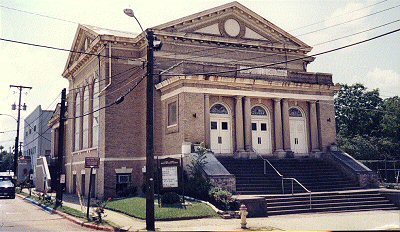 St. James Methodist Church
850 Hope Street
Built in 1911 as Central Christian Church. In 1953, it became the home to St. James Methodist congregation.
First Presbyterian Church
900 Jordan Street
Founded 1845 with present building constructed 1925.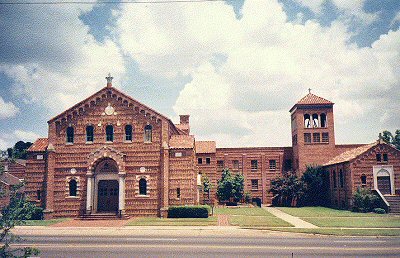 Kings Highway Christian Church
806 Kings Highway
Built 1925 in Romanesque and Byzantine Revival Styles. Placed on National Register in 1989.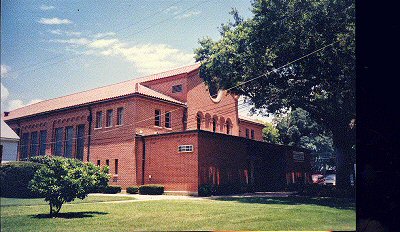 Saint JosephCatholic Church
211 Atlantic Ave.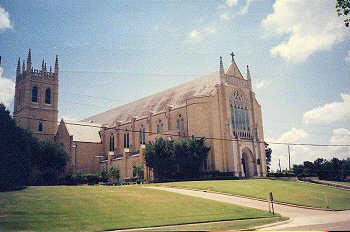 Saint Mark's Episcopal Cathedral
908 Rutherford Street
Construction Begun in 1957 and dedicated in 1959.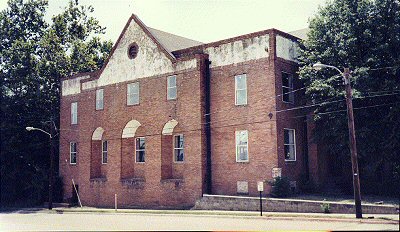 Old Galilee Baptist Church
854 Williamson St.
This structure served the church from 1917 until 1975. It is now part of the City Hall complex.