NewOrleansChurches.Com®
Photography by John and Kathleen DeMajo
SAINT JOAN OF ARC CATHOLIC CHURCH
8321 Burthe Street, New Orleans, LA.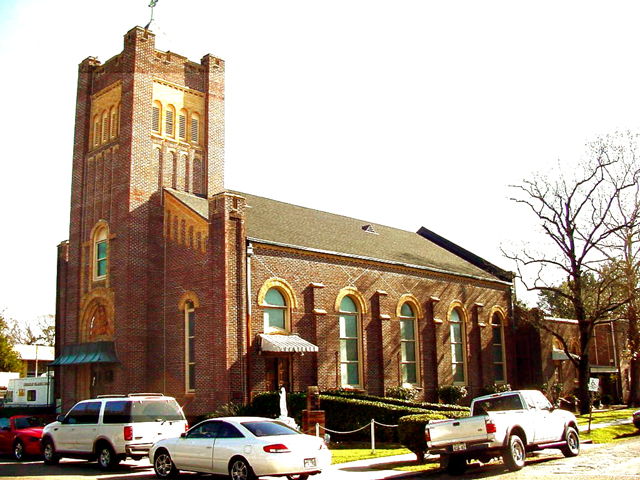 Note: Photos on this page predate Hurricane Katrina. Present status of this church is not known.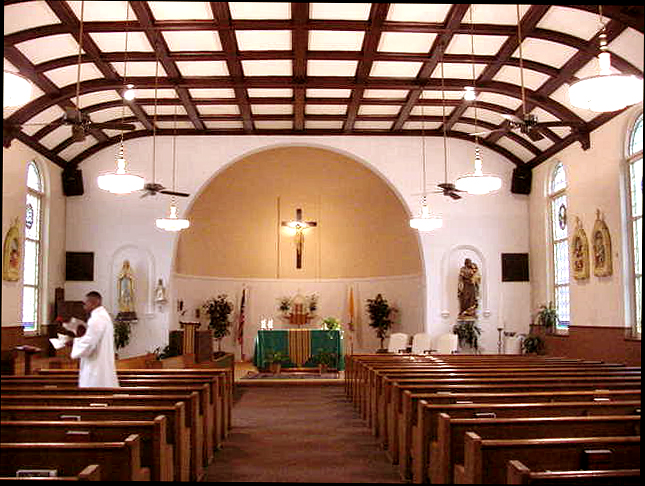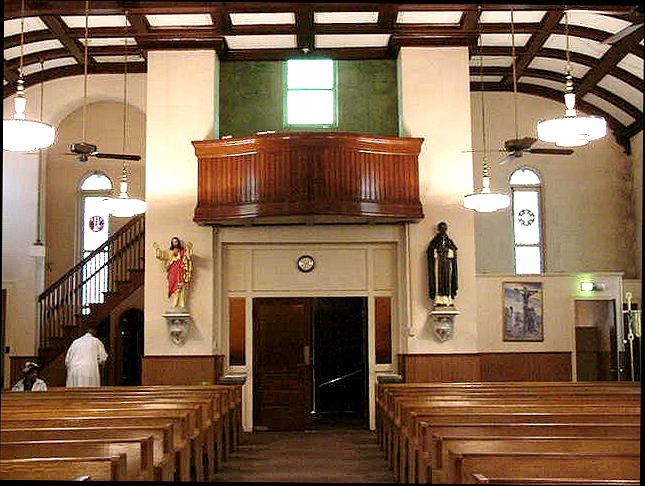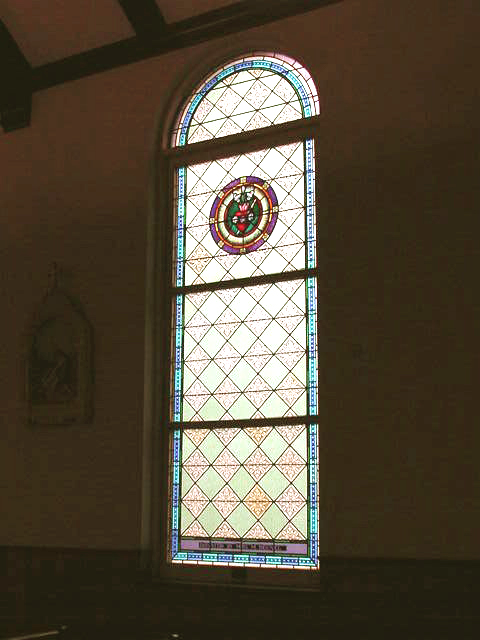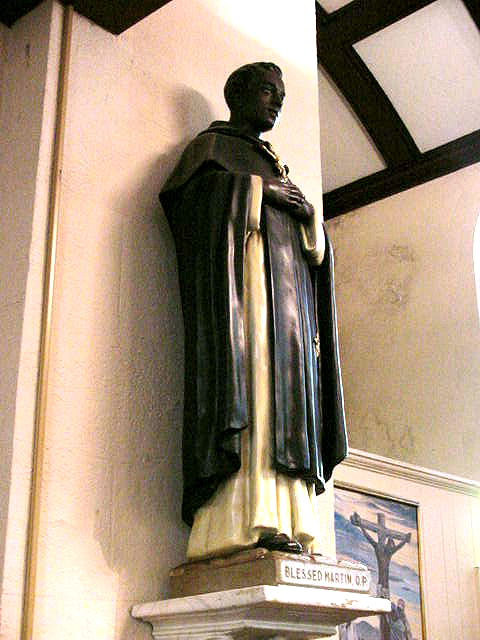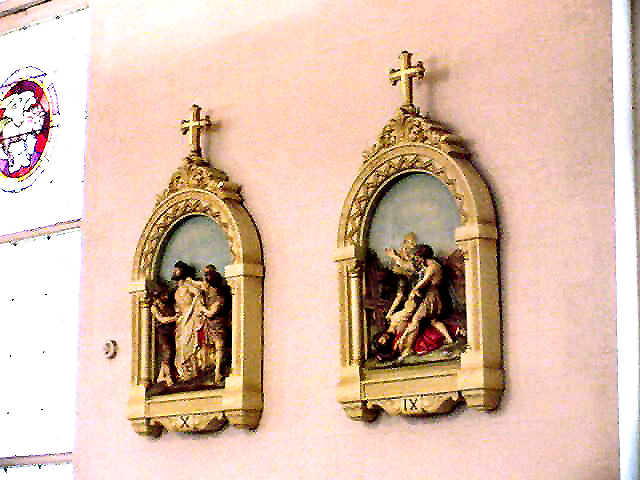 ORGAN INFORMATION
The OUSCDB and OHS records do not contain any reference of a pipe organ having been installed in this church. At the time of the NOC photographer's visit (circa: 2000) there was a Hammond B3 electric organ being used.
Note: This is an early page developed by New Orleans Churchs.com at its inception. The photos on this page were taken with a first generation Sony digital camera. The resolution shown is the actual resolution of the original photos.