NewOrleansChurches.Com®
Photography by John DeMajo and Kathleen DeMajo Adams
(NOTE: Photos on this page are historic photos from the web,
and do not represent the work of the Steeplechasers)
Chapel and Hermitage of Saint Raymond and Our Lady of Good Help
(also known as St. Raymond's Chapel or Brother Bruno's Chapel)
A privately owned, Roman Catholic chapel that once existed in New Orleans (demolished 2008)
The Chapel and Hermitage of St. Raymond and Our Lady Of Good Help was a privately owned chapel that was created by now deceased long time pastor Bellito Biaggio "Basil" Bruno and his mother Anna Pizzo Bruno. It existed in a house that was located in the 3100 block of Melpomene St, (now Martin Luther King Avenue.) Basil Bruno was not an ordained priest or pastor although he had a lifelong desire to be one. He, however, decided to care for his sick mother and abandoned his dream of becoming a priest. When his mother Anna faced health issues and was believed to be saved by prayers, he created the chapel as a means of honoring the saints to whom he had prayed for her recovery.
While the chapel carried no official denominational ties, and was not sanctioned by any religion, it was operated by the Bruno family as a Roman Catholic chapel. We have included a listing for this chapel since it had attained notariety among New Orleanians and visitors to the city. The property later fell into disrepair and was eventually demolished. The photos below are historic photos which were found on public web sites.
The now demolished building that once housed the Bruno family's chapel.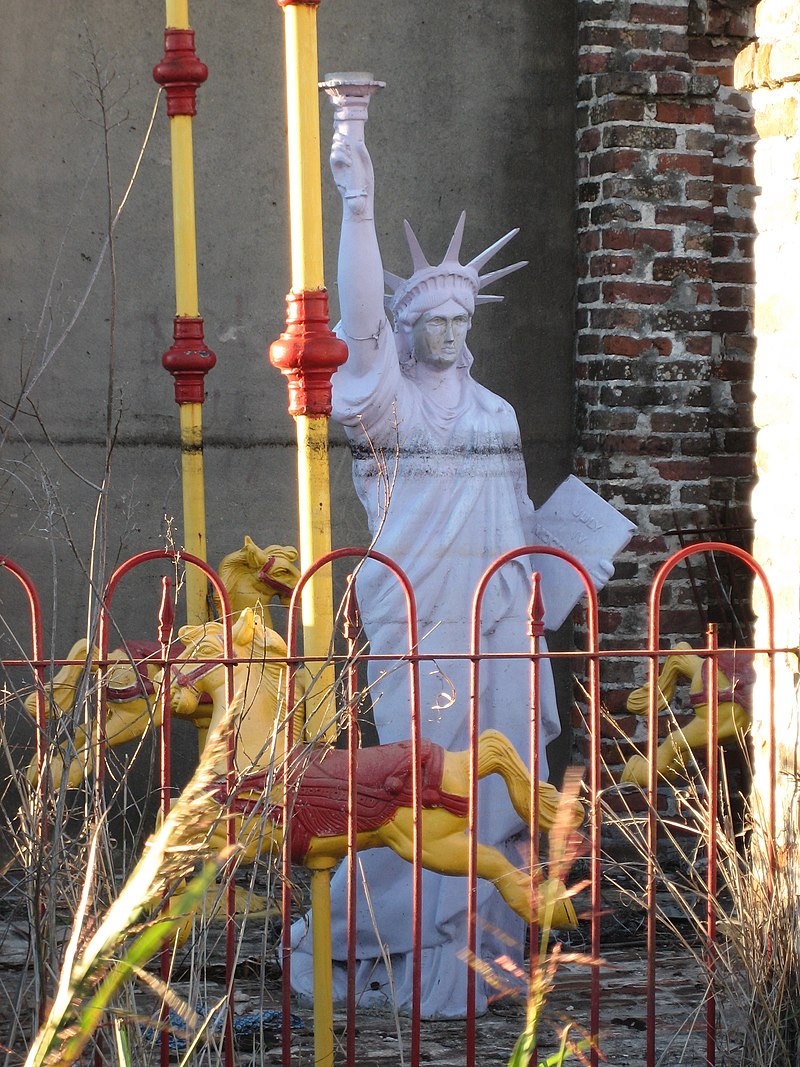 Decorative pieces that appeared at the chapel's enterance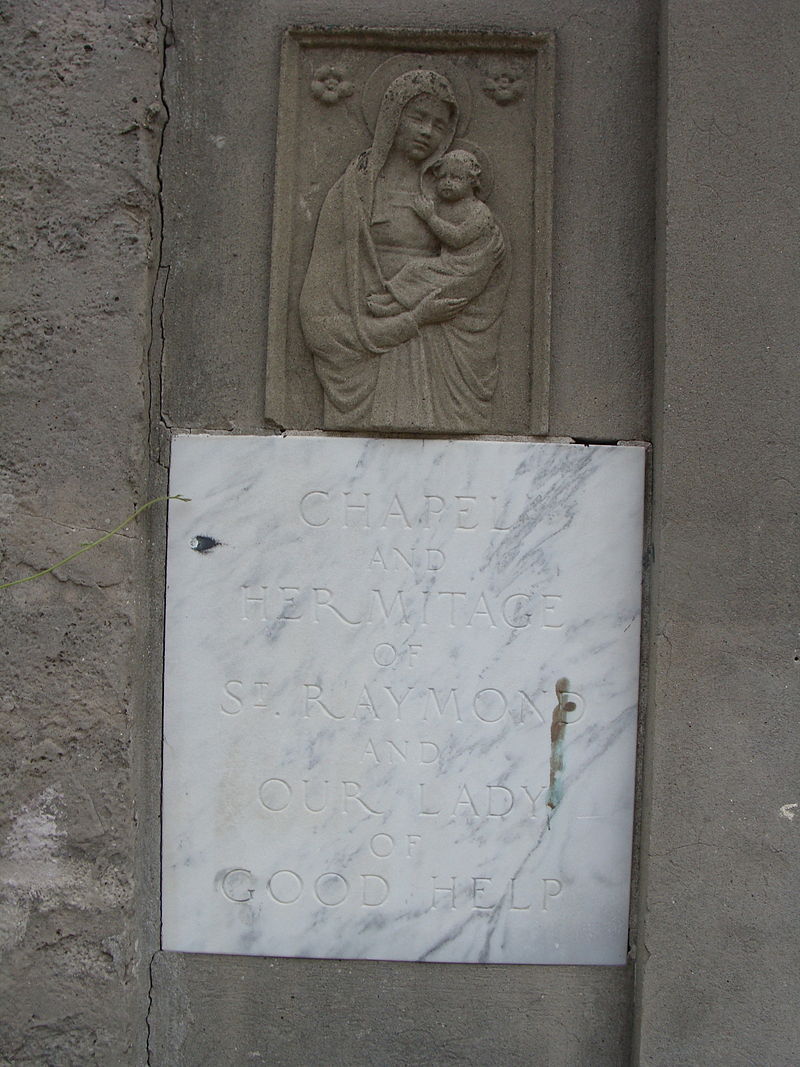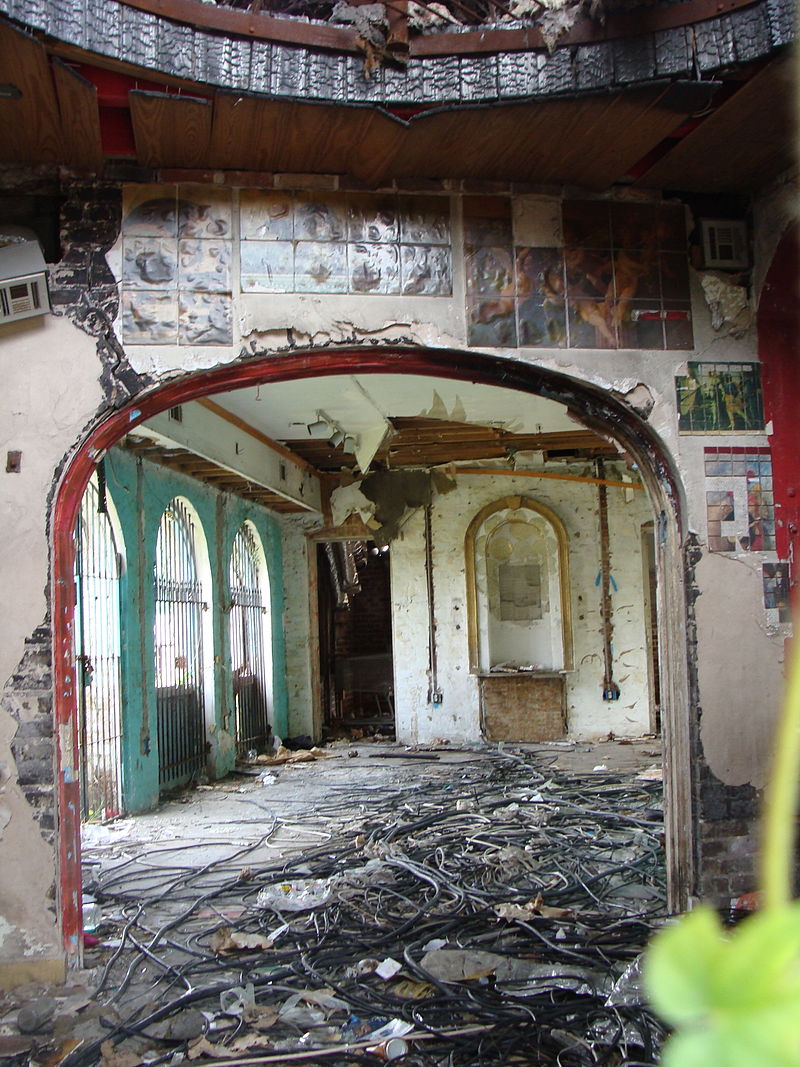 Interior of the chapel as photographed just prior to demolition The building, which was heavily damaged in the 2005 Hurricane Katrina, was demolished in 2008.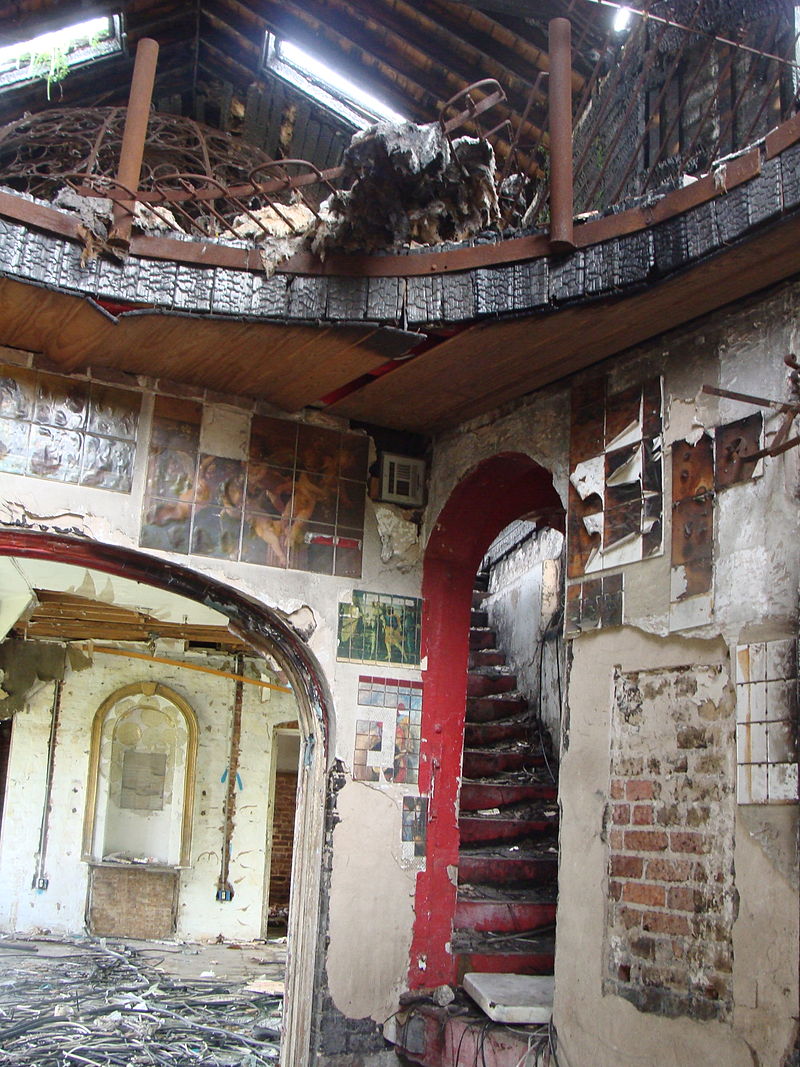 Another view of the badly damaged chapel interior taken prior to demolition. For many years, the chapel was home to annual St. Joseph Altar displays. (Photographs are from Wikipedia Commons free media repository)