NewOrleansChurches.Com®
Photography by John and Kathleen DeMajo
ST. ALPHONSUS IRISH COMMUNITY CENTER
(Formerly St. Alphonsus Catholic Church)
2030 Constance Street, New Orleans, LA.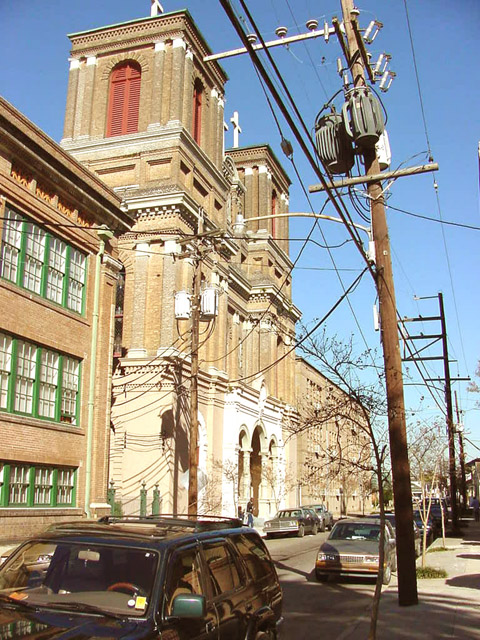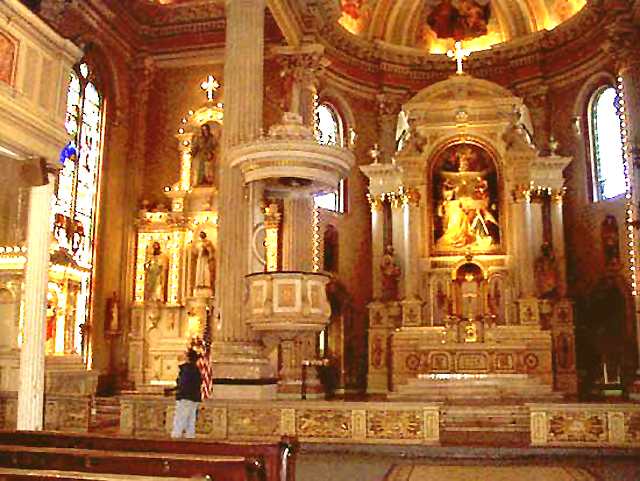 INFORMATION ON THE ORIGINAL ST. ALPHONSUS PIPE ORGAN
The organ originally installed in St. Alphonsus church, was built by M. Schwab of Cincinatti, Ohio. The organ was removed in the late 1960's and all that remains presently is the original facade pipes.
The following information was provided by C.J. O'Donnell of Metairie, LA. and is an exerpt from the daily diary kept by the church in the 1800's.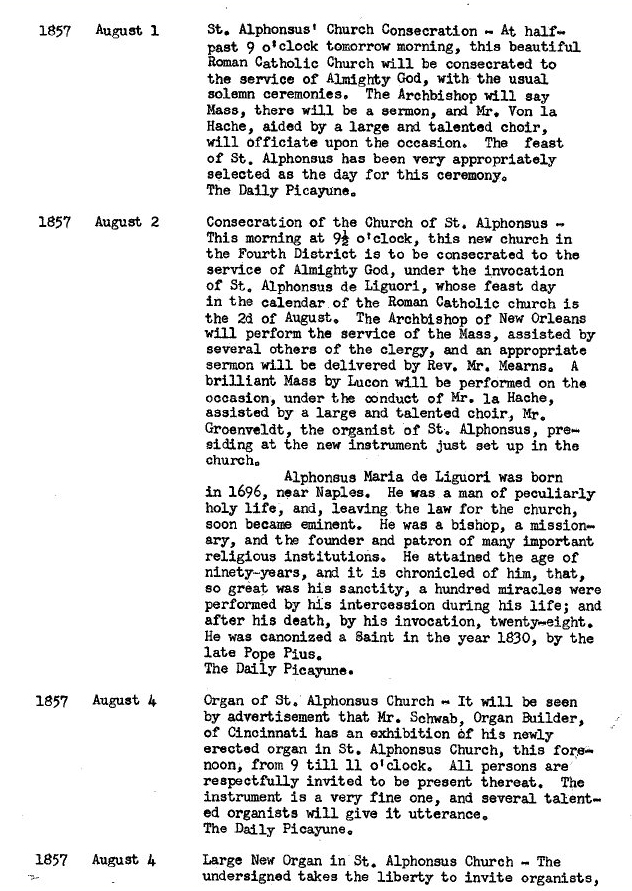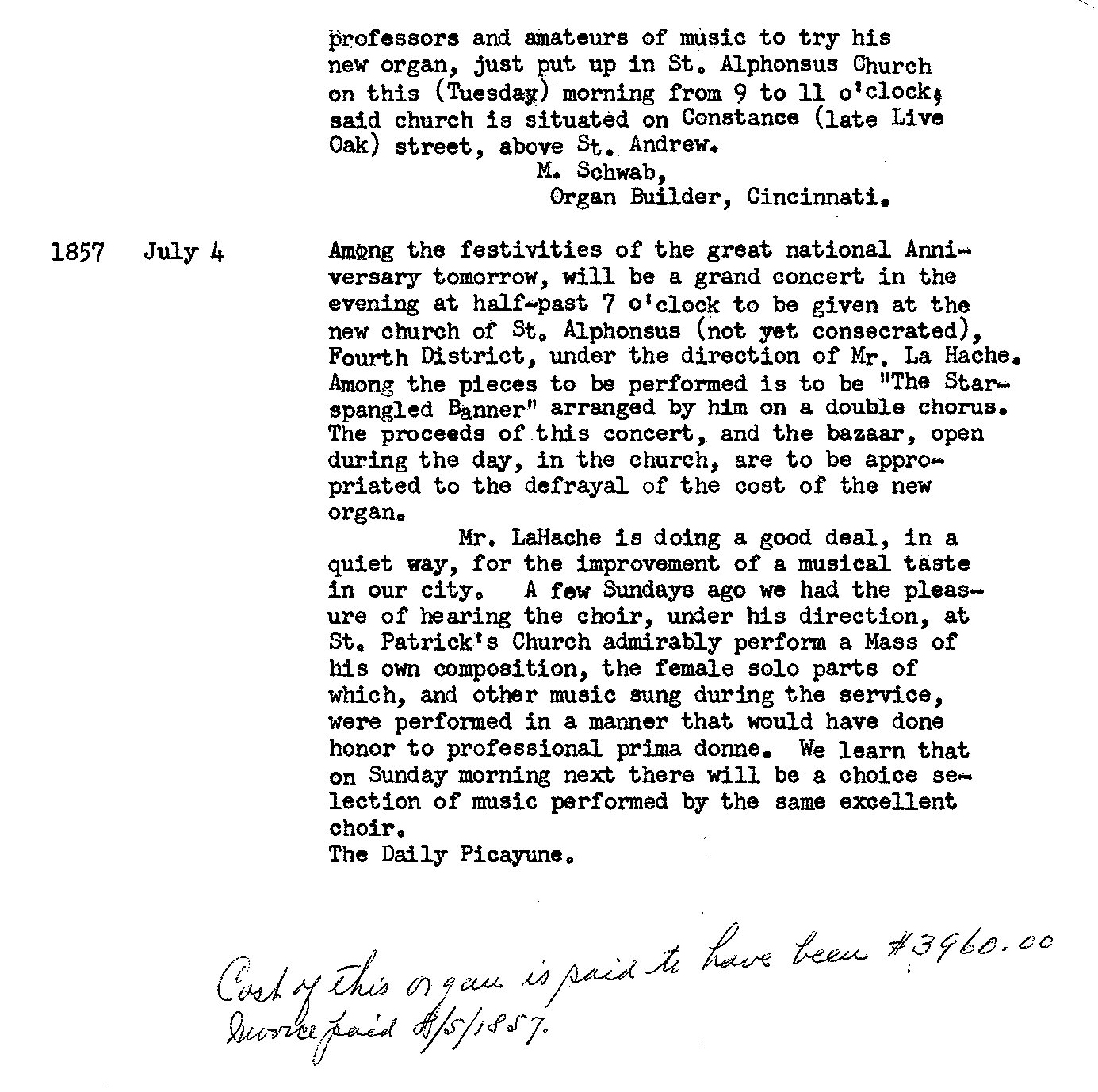 Return to New Orleans Churches home page