NewOrleansChurches.Com®
Photography by John and Kathleen DeMajo
SAINT CECILIA CATHOLIC CHURCH
(Officially closed in 2000) Located at 1015 France St., corner N. Rampart.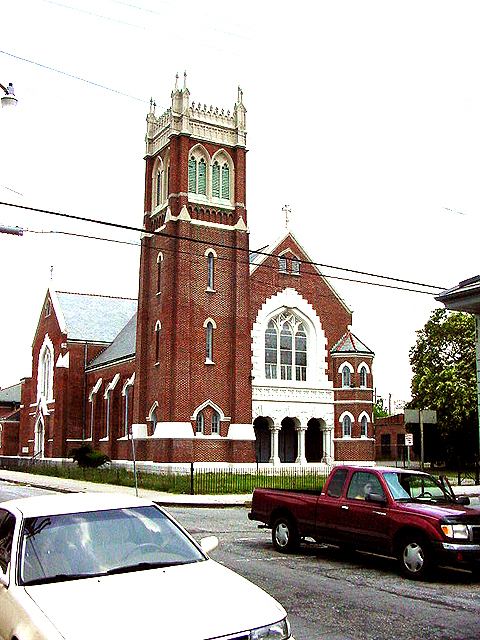 Saint Cecilia's was closed by the Archdiocese because attendance had dropped to the point that it could no longer be operated. This was more than a year prior to the founding of www.neworleanschurches.com. As we began the task of photographing churches for this web site, we learned of the existence of this beautiful building and photographed the outside some weeks ago. Through a strange twist of fate, a fire at Blessed Francis Seelos Church (formerly St. Vincent de Paul), forced the short-term re-opening of St. Cecilia's, and also another previously closed church, Saints Peter and Paul, as temporary homes for the Seelos Church congregation during the fire restoration. When we learned the church would open but for a brief period, our photographer attended the first Mass held there, and fortunately we were able to get these photos of the inside of this beautiful building.
Prior to Hurricane Katrina, the church building was converted for use as an adult day care center.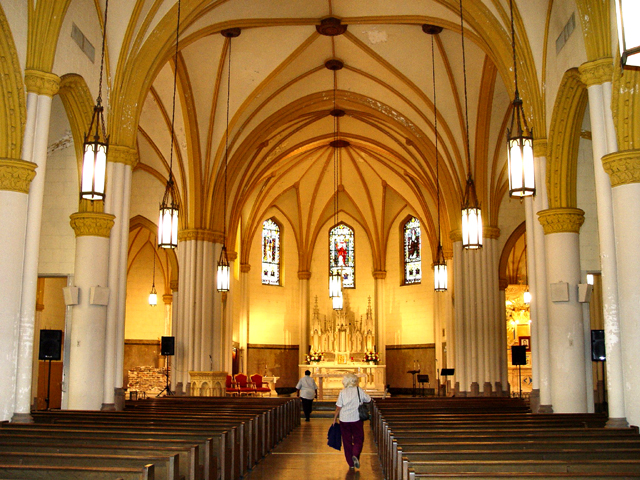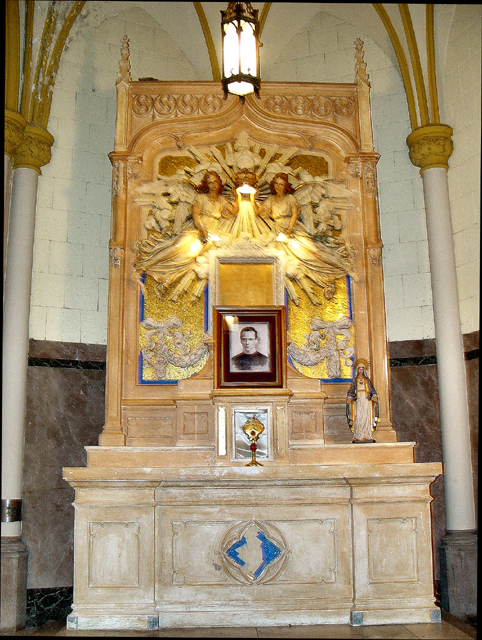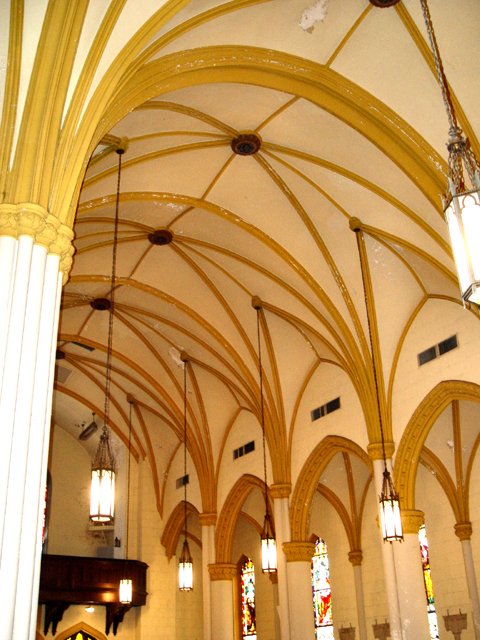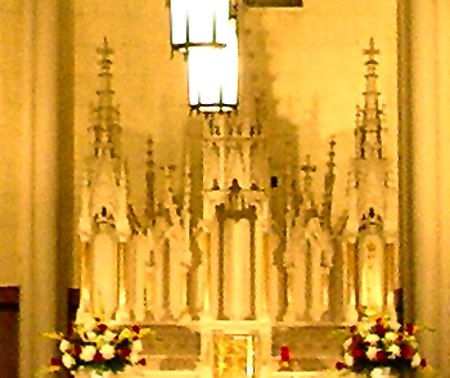 ST CECILIA ROMAN CATHOLIC CHURCH ORGAN HISTORY

There is presently no information available in our files, or in the national databases, on the history or disposition of the organ installed in St. Cecilia Church.