NewOrleansChurches.Com®
Photography by John and Kathleen DeMajo
SAINT JOHN EPISCOPAL CHURCH
718 Jackson Street, Thibodaux, LA. 70301-2732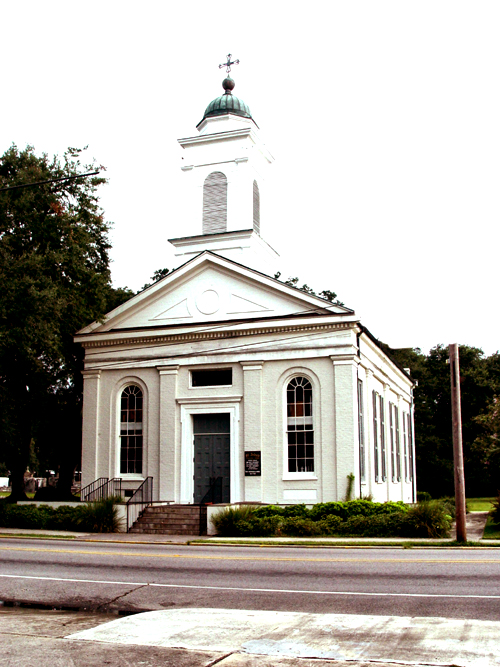 Saint John's is one of the oldest Episcopal churches west of the Mississippi River. The corner stone was laid by The Rt. Rev. Leonidas Polk, First Episcopal Bishop of Louisiana in 1843. This past January the congregation celebrated the 161st annual parish meeting.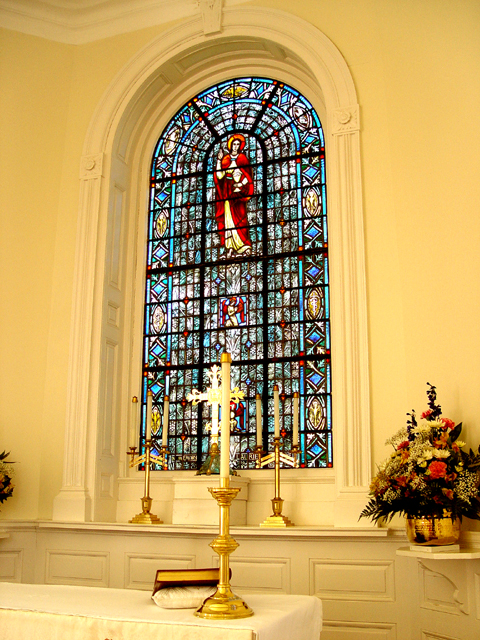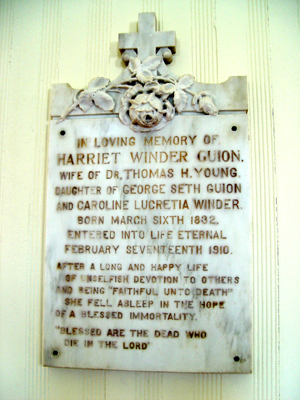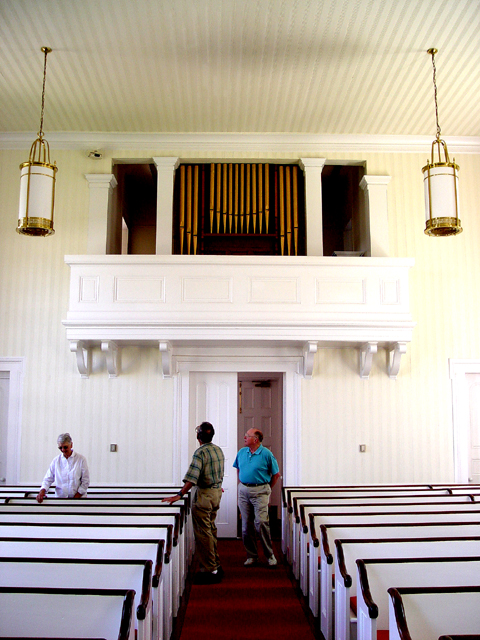 View of Ferrand and Votey pipe organ restored and installed by Dr. James Hammann of New Orleans.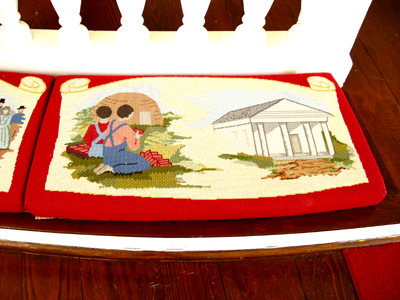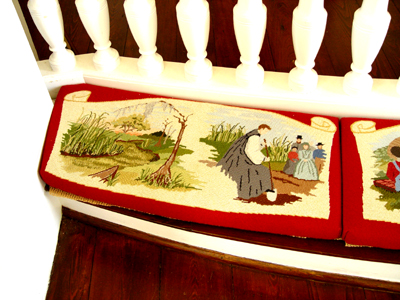 Kneeler cushion needlepoint tells the story of the church's founding and history. Work is by ladies of the congregation.