NewOrleansChurches.Com®
Photography by John and Kathleen DeMajo
SAINT MATTHIAS CATHOLIC CHURCH
4230 South Broad St., New Orleans, LA.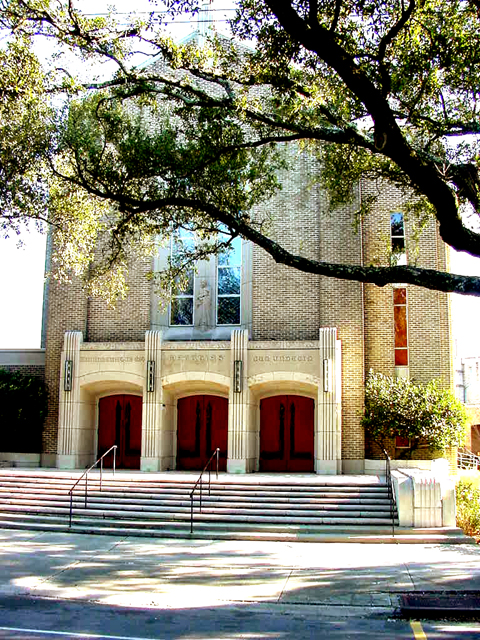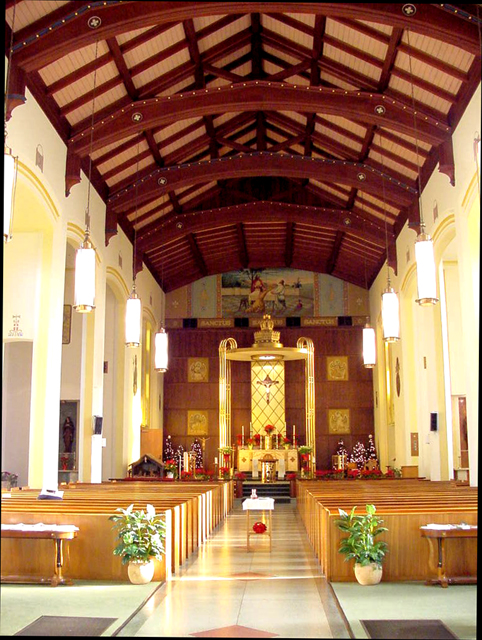 Pre-Katrina photograph of the Nave and Sanctuary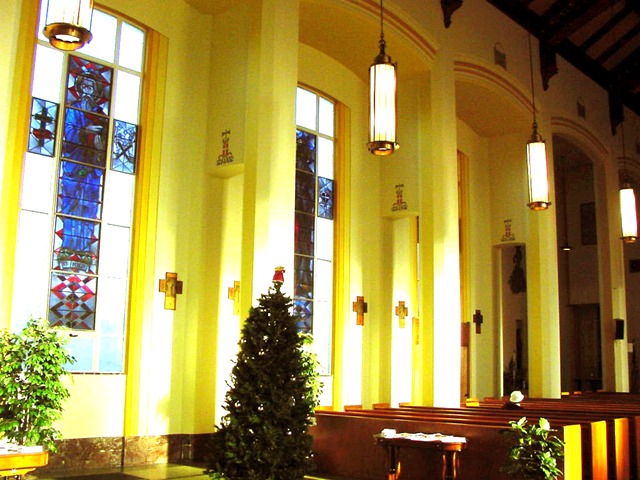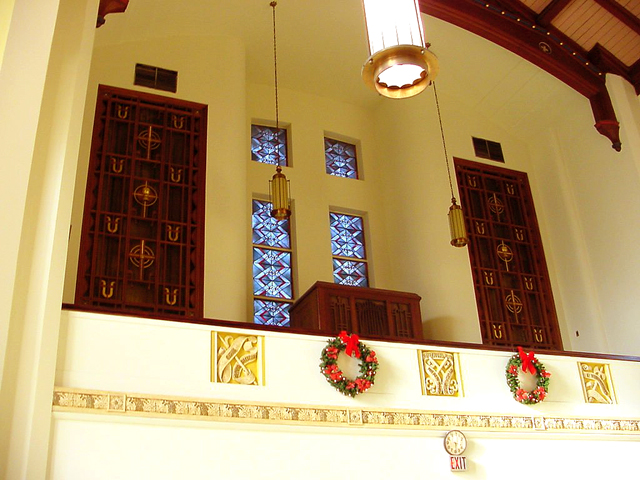 Choir loft of St. Matthias Church. The top of Wicks Opus 2309 can be seen at center. The grills intended for the original organ installation are at left and right of the stained glass window.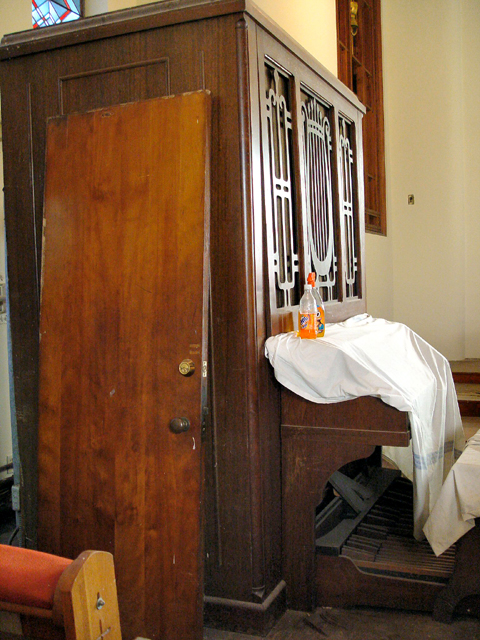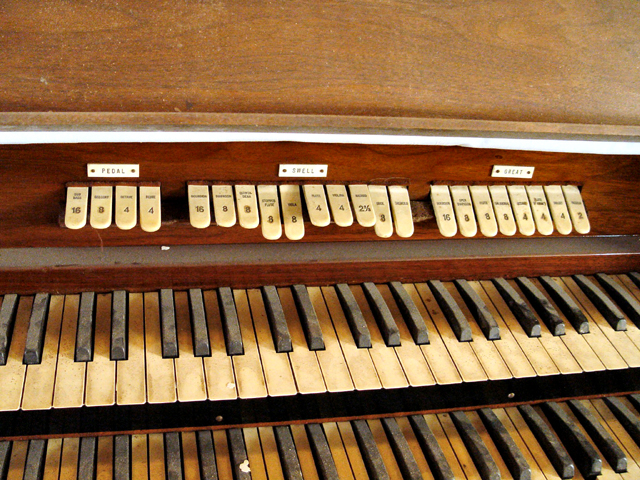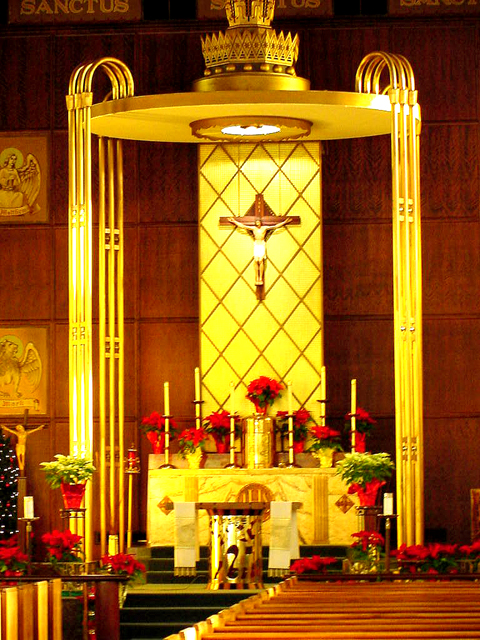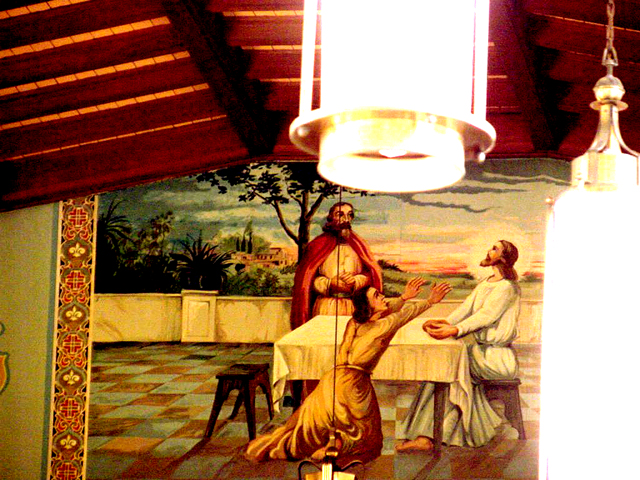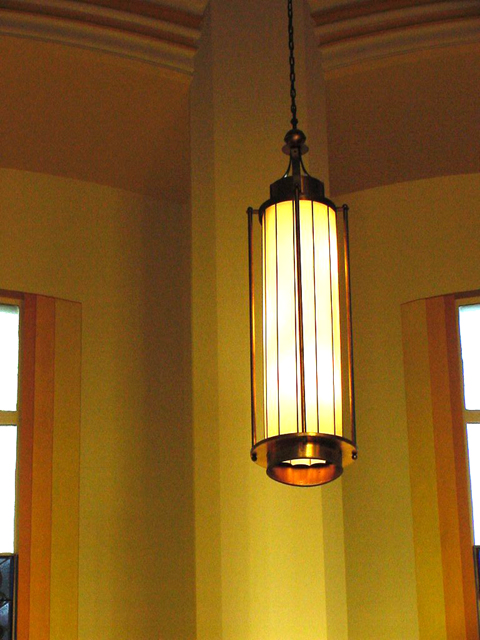 ORGAN INFORMATION
Shown above are pictures of the three rank Wicks organ (Opus 2309) which has served this church since the 1940's following the removal of the original organ that was installed when the church was built. This little self-contained Wicks apparently served the church successfully for many years. This organ was removed during the post Hurricane Katrina restoration of the facility, and future music will probably be piano or instrumental ensemble. Following its removal from the church, parts of the organ, including the pipe work, were incorporated into the expanded organ at St. Mary's Nativity Church in Raceland, Louisiana.
No further information is available on the original organ that was installed in St. Matthias at the time of construction, however, there were remnants of wind lines, and substantial evidence of an organ having been installed in the intended pipe chambers, which was witnessed by this writer at the time that I disassembled and removed the 3 rank Wicks organ.
Here is the stop specification of the Wicks organ shown above:.
Three rank, 2 manual Wicks organ Opus 2309 which has been removed from St. Matthias Catholic Church in New Orleans and later incorporated into St. Mary's Nativity Church, Raceland, LA. .
Opus 2309 dates to 1940's.

GREAT

SWELL

PEDAL

Bourdon 16
BOURDON 16
Sub Bass 16
Open Diapason 8
Diapason 8
Gedeckt 8
Flute 8
Quintadena 8
Octave 4
Salicional 8
Stopped Flute 8
Flute 4
Octave 4
Viola 8
Flute D' Amor 4
Flute 4
Dolces 4
Viola 4
Piccolo 2
Nazard 2-2/3
Oboe 8
Tremolo
RETURN TO NEW ORLEANS CHURCHES INDEX