NewOrleansChurches.Com®
Photography by John and Kathleen DeMajo
ST. PIUS X CATHOLIC CHURCH
6600 Spanish Fort Blvd. New Orleans, LA.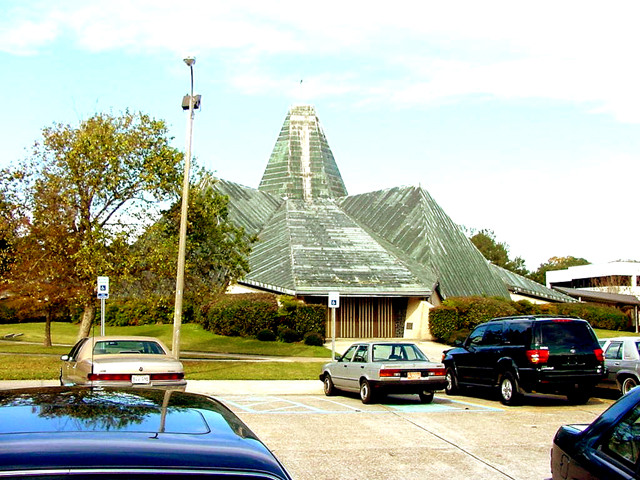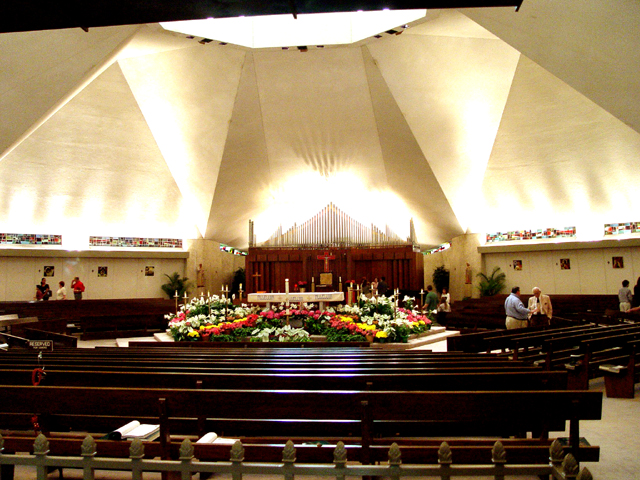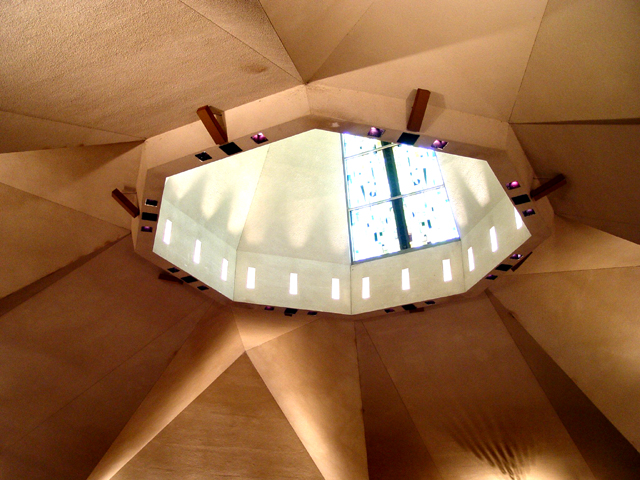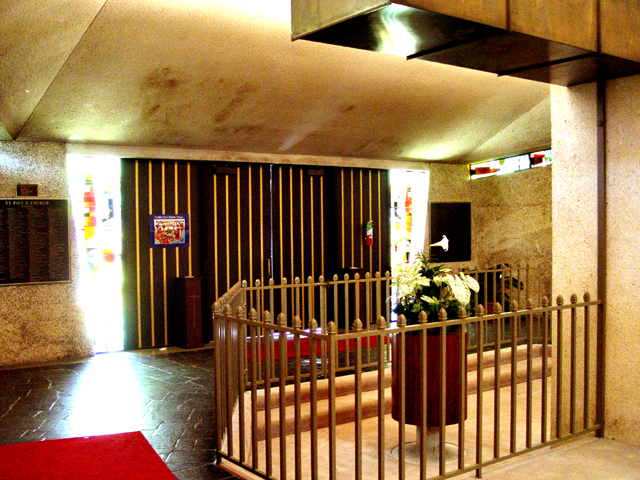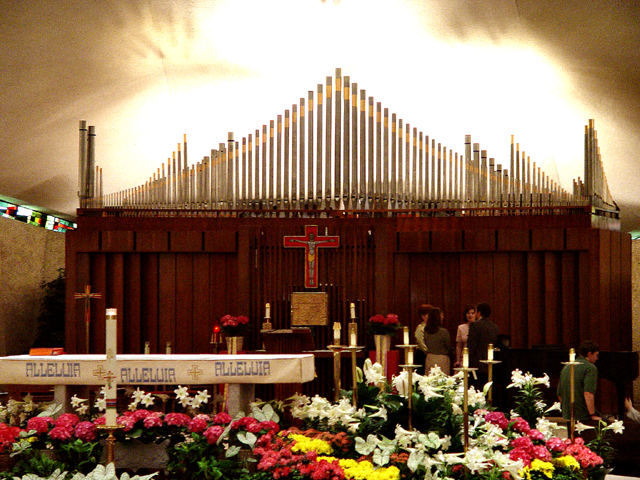 View of original Wicks pipe work and case that has now been incorporated into an Allen combination pipe/electronic hybrid.
St. Pius X Parish was founded in 1953. The present church building is one of the area's first "In The Round" church concept structures. The structure is monolithic with a copper roof. A Gus Laine installation Wicks organ, with exposed Great Division, stands at rear of altar.
Return to New Orleans Churches Index