SAINT ROCH CEMETERY AND CHAPEL
Located on St. Roch Avenue between North Derbigny and North Roman Street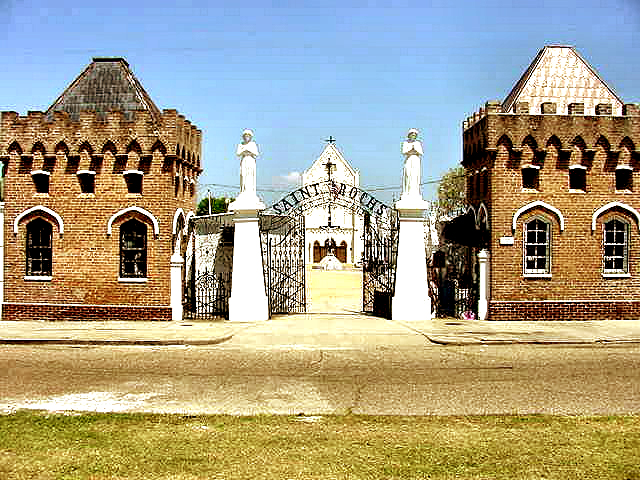 Saint Roch Cemetery, established by Rev. P.L. Thevis as part of a promise to have his parish spared of the Yellow Fever Epidemic. The chapel at Saint Roch Cemetery, also known as the Campo Santo (Holy Country) is the site of Good Friday worship that is well known throughout the city. The cemetery is the resting place of many prominent New Orleanians including the family of the authors of this web site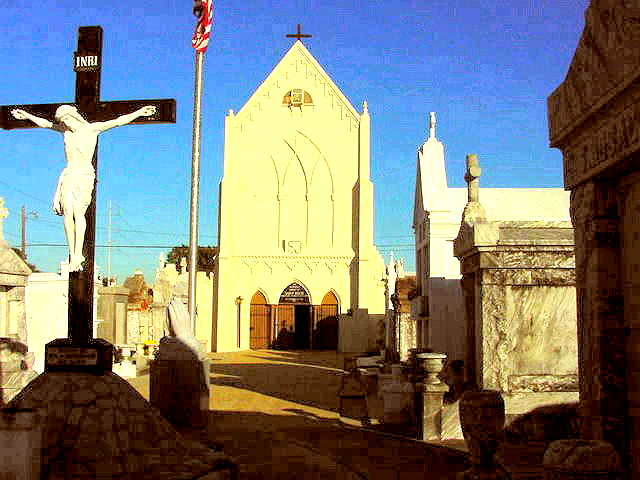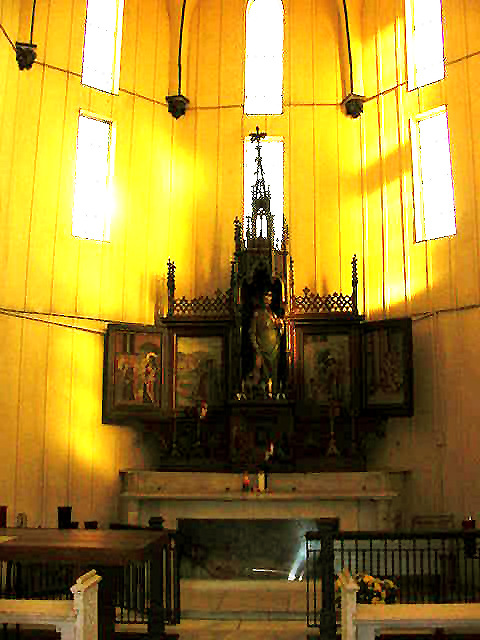 Interior of the St. Roch Cemetery chapel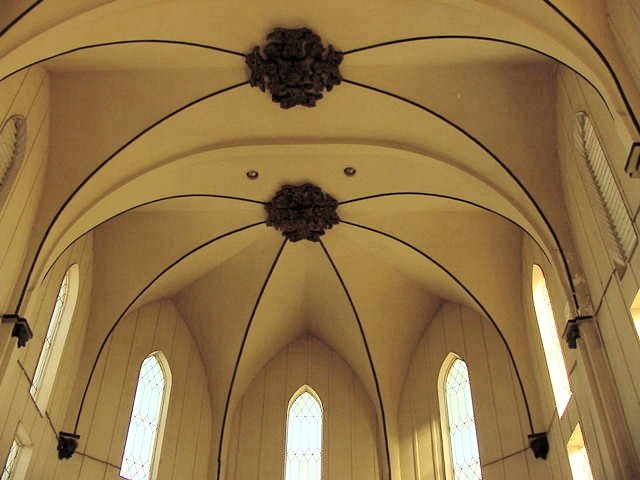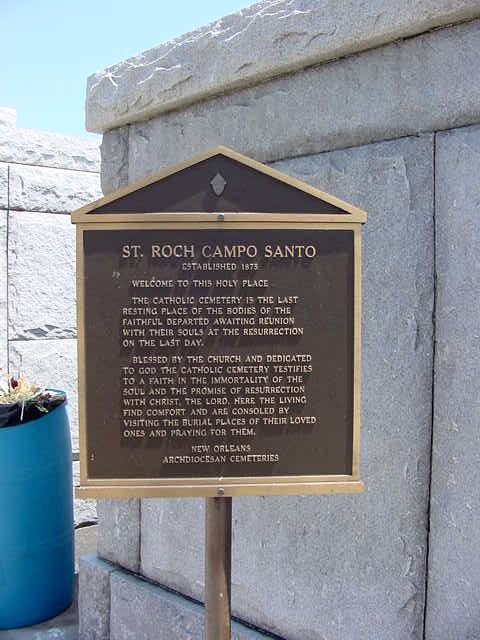 St. Roch Cemetery occupies two city blocks in the New Orleans neighborhood known as "Bywater" which is between Elysian Fields Avenue, Florida Avenue, the Industrial Canal and the River. The cemetery is divided into two sections, the original St. Roch Cemetery and the section known as the Campo Santo or Holy Field. The Campo Santo is the burial site of many of New Orleans' old Italian and Sicilian families, including ancestors of the DeMajo family.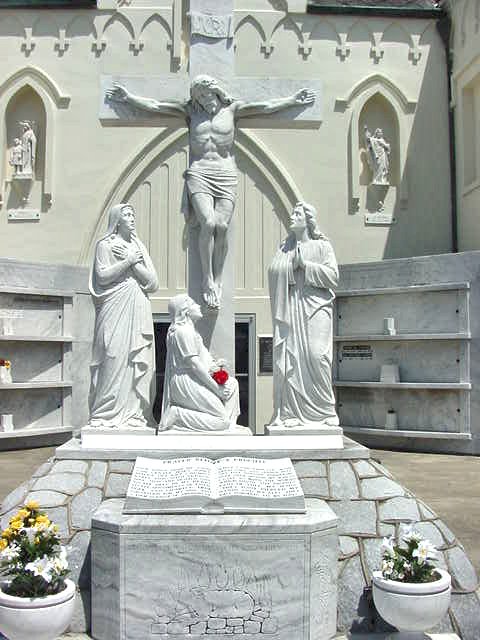 The above depicted altar and sculpture, was a gift to St. Roch Cemetery by the DeMajo and Lupo families of New Orleans, who were famous for their founding of the Central Grocery Company, one of the first Italian foods import and sales businesses in the United States. Gaetano DeMajo had this monument crated and shipped to the Vatican for blessing by Pope John XXIII prior to its installation here in the Campo Santo.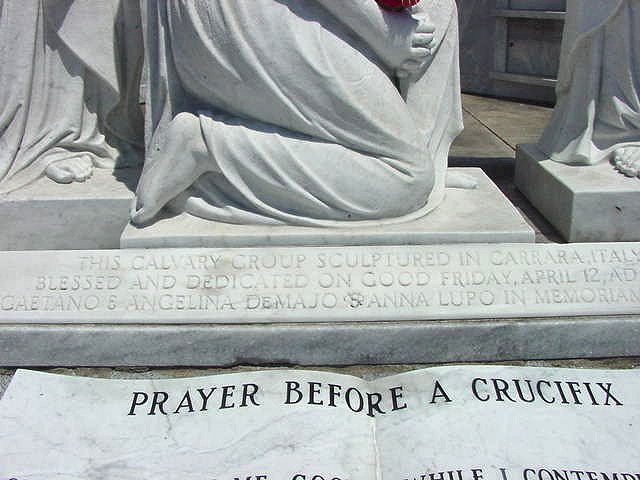 A view of the inscription acknowledging the DeMajo and Lupo Family's contribution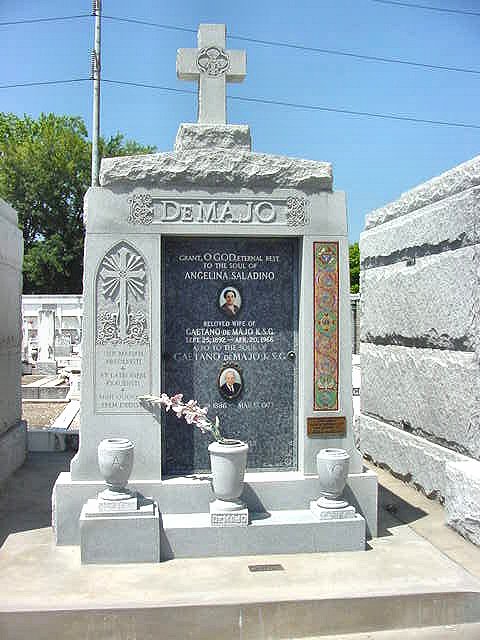 The tomb of Gaetano and Angelina Saladino DeMajo, paternal grandparents of the founder of New Orleans Churches.com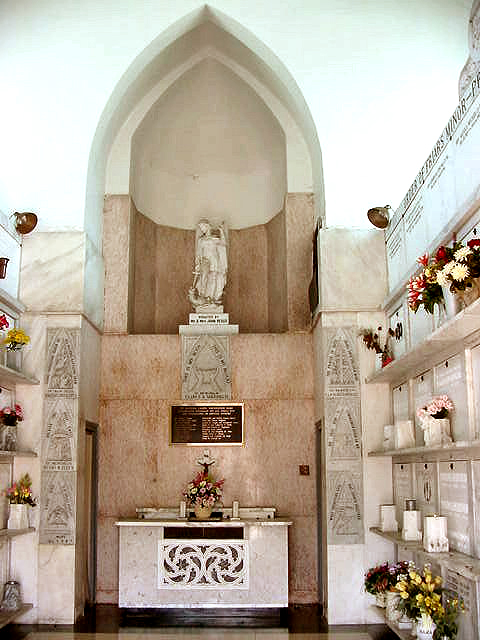 The DeMajo family also contributed to the construction of this chapel which serves the Campo Santo section of the cemetery.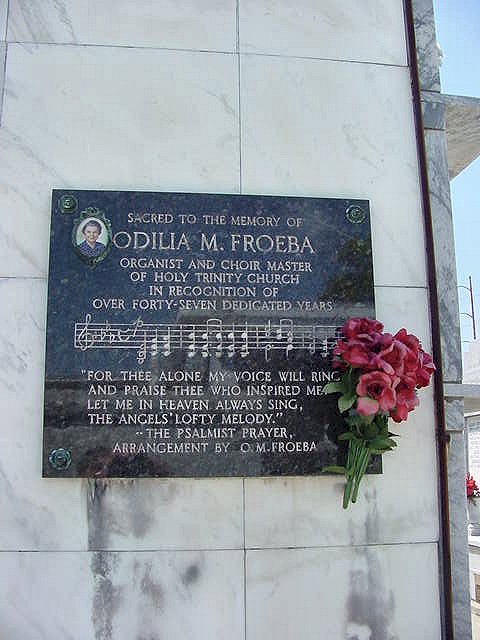 The burial site of Odilia M. Froeba who gave forty-seven years of service as the organist and choir director of Holy Trinity Church, the church of Catholic German immigrants who settled in this Bywater section of New Orleans. Although Holy Trinity Church was closed more than a decade ago, the organ which Ms. Froeba played and cared for for almost 50 years, now continues to live on as the instrument at the new St. Francis Xavier church in Metairie, Louisiana.