NewOrleansChurches.Com®
Photography by John and Kathleen DeMajo
TOURO SYNAGOGUE
Saint Charles Ave., New Orleans, LA.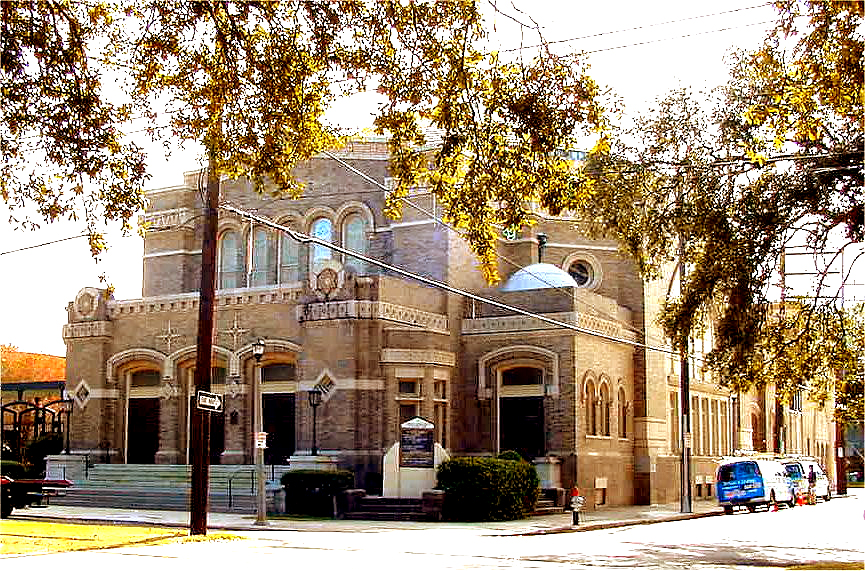 ORGAN INFORMATION
The OUSCDB lists two organs as having been installed at this synagogue. The first database entry indicates that a Hope Jones organ of 36 stops was installed in the period between 1900 and 1910. The second entry indicates that M. P. Moller Opus 8257 was installed in the 1950's. It is believed that this is still the organ being used by this facility.