NewOrleansChurches.Com®
Photography by John and Kathleen DeMajo
TEMPLE SINAI REFORM CONGREGATION
6227 St. Charles Ave. New Orleans, LA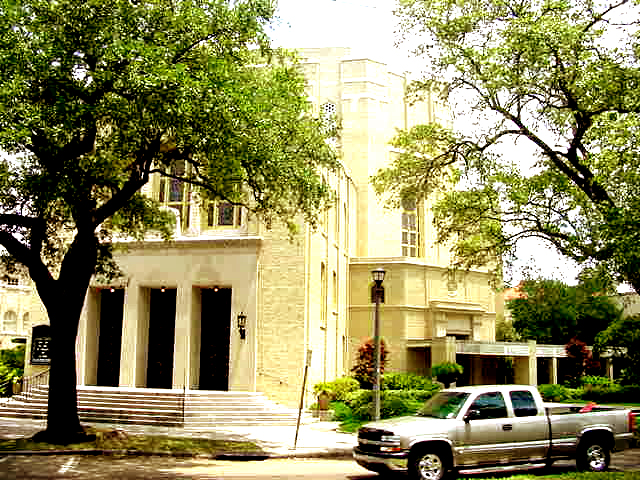 View the temple's official web site and history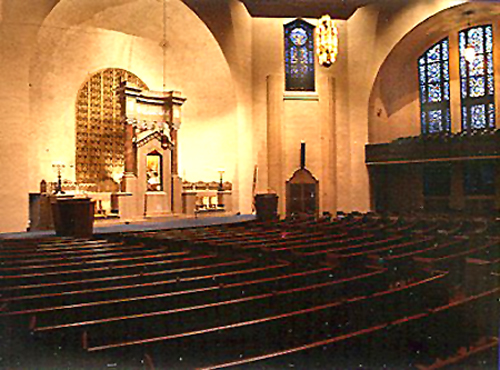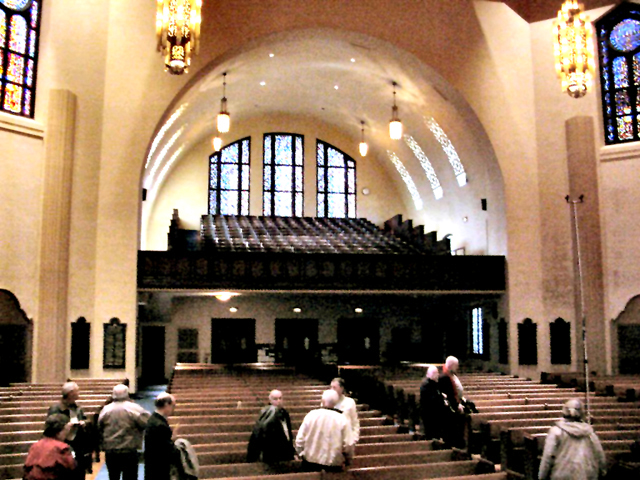 Interior view of the main temple.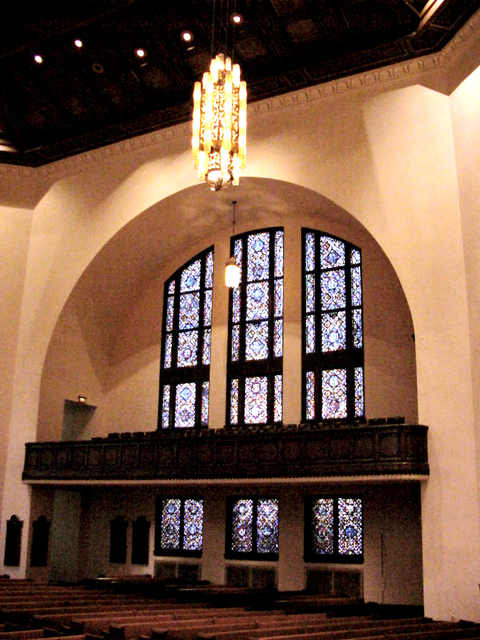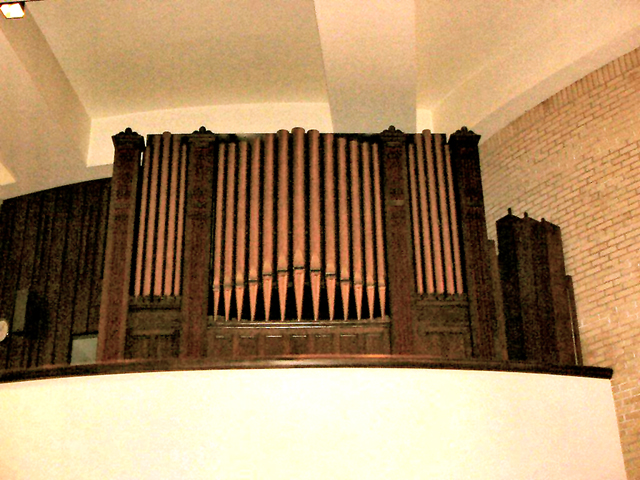 Facade of the Austin / Estey organ. According to the Estey factory opus database, the casework and some pipework of this organ originally came from the Congregational Church, in North Bennington, Vermont. The Estey organ is Opus 2080, made in 1923, and the Austin is Opus 625 dating to 1916. The instrument was assembled by Dr. James Hammann of New Orleans.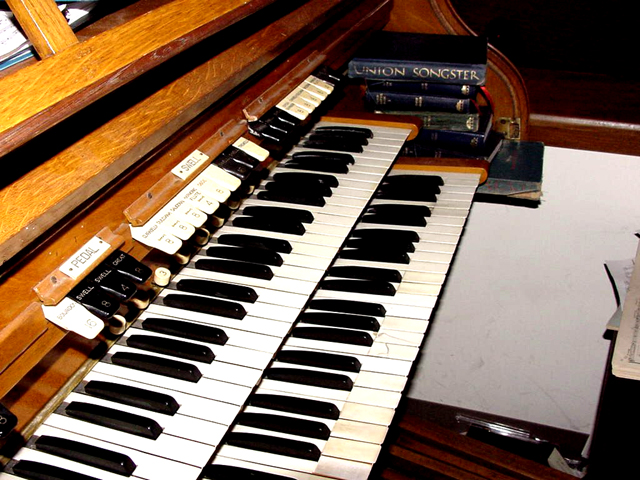 Console of the Austin / Estey.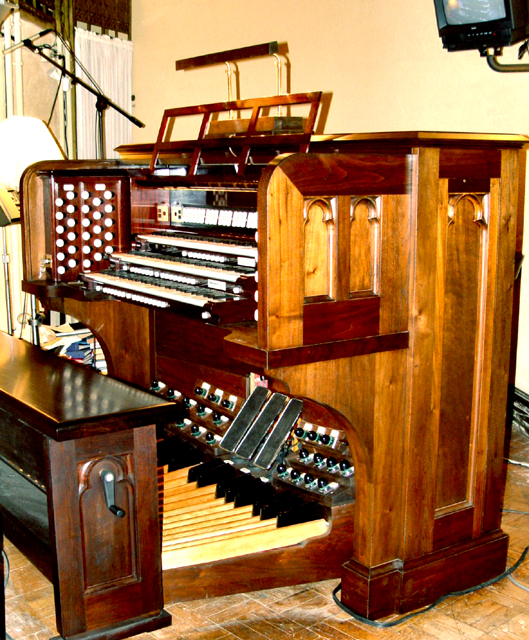 Console of the E.M.Skinner. This replacement console is not original to this instrument. The original Skinner console failed several decades after ago and an Austin console was installed by a the Rive firm of New Orleans. In 2004, after performing extensive refurbishment to the instrument, organ builder Roy Redman located this original Skinner console. Roy and his firm completely refurbished it and added new computerized relay and controls making it state-of-the-art. This massive undertaking indicates the dedication of Rabbi Edward Cohn and his congregation to the preservation of this magnificent instrument.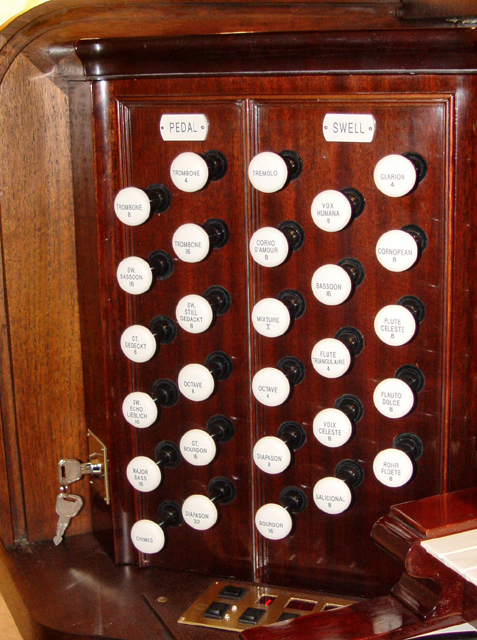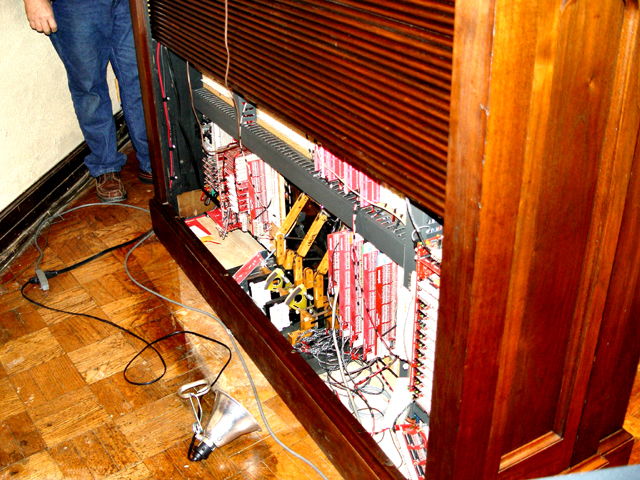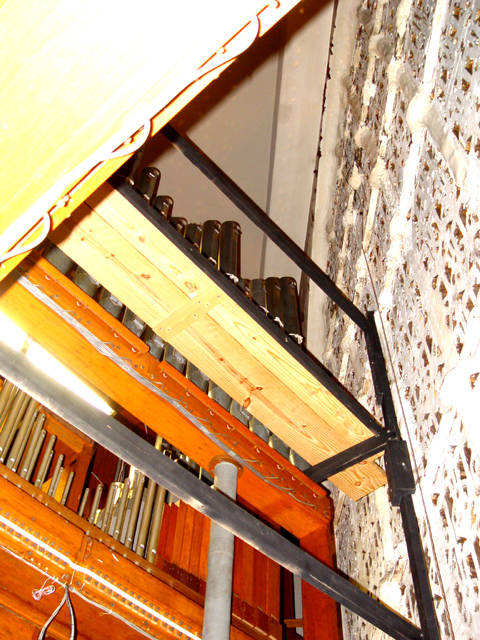 Pipes tower three stories high in E. M. Skinner organ pipe chamber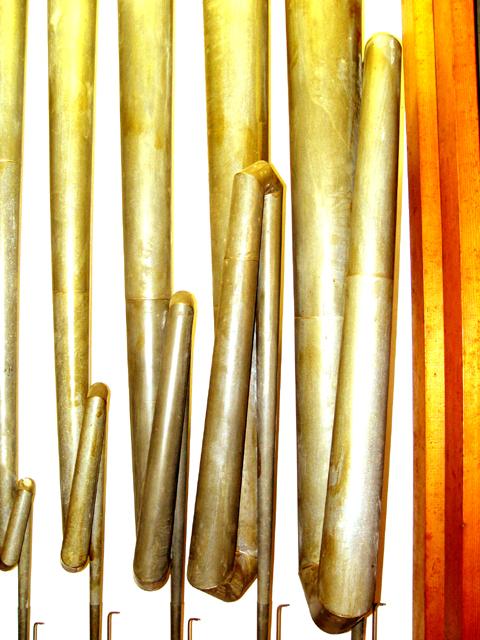 Bottom of Skinner Trombone rank.
ORGAN INFORMATION
SPECIFICATIONS FOR ORGANS LOCATED AT TEMPLE SINAI
Return to New Orleans Churches Index